It's the Little Things

Mar 01, 2015 04:49PM, Published by Kitty, Categories: In Print, Family, Today
---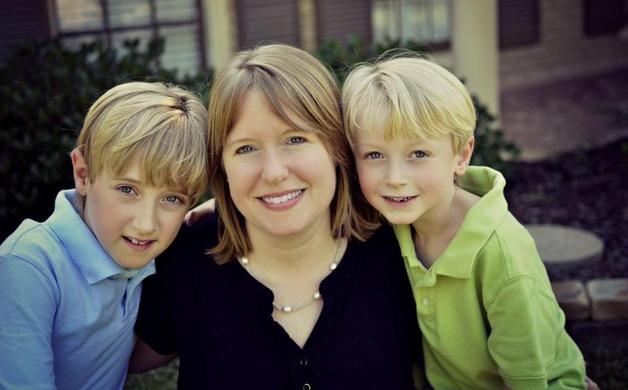 ---
By Jane  Barron
All parents know disciplining is more than just doling out punishments. Modeling the behavior we want our children to exhibit and encouraging them when they do are important, too. But how? This was a question I asked myself numerous times when my first child was young. I was busy, and on top of that, I didn't know where to start. As a new parent, how was I going to come up with any big ideas on disciplining? 
Thankfully, that changed when my second one came along. I felt as if I had a head start –  a few tools I had learned the first time around – from experience and from watching other parents. But to my surprise, I found they weren't very big at all; in fact, they were almost unnoticeable at first. But when I looked closer, I could see they added up to big results. Of course, there was a catch: doing "the little things" took a good bit of time and patience. But was it worth it? Absolutely!
Below are some "little things" I have found to be effective with my children. I believe they can be used to help, and in some cases, prevent behavior problems. I hope you find some of them useful, too!
Singing Praises, Privately
We all love being recognized for a job well done. Teachers often do this by way of "announcements" to show they are paying attention and to encourage on-task behavior: "I like the way Beth is reading quietly," or "Damion is doing a great job in line." Even as an adult I've had bosses use this tactic, and although I can't say I dislike being recognized publicly, it always embarrasses me a little. What I do appreciate is when someone pulls me aside and encourages me privately. I still remember the way it made me feel when a teacher did this – like I was worthy of special acknowledgement. Think about it: the few extra seconds it took for her to stop what she was doing to sing my praises privately made a big impact on my self esteem. And as a bonus, it also let me know she was always paying attention, even if it wasn't obvious.
Sending Signals
Studies have shown a majority of communication is nonverbal – something that is very hard for me to believe as I listen to the constant chattering in my house. Nevertheless, this knowledge is very useful in dealing with behavior. Maybe body language comes across as less threatening and is therefore not as likely to be met with resistance. Or maybe we just naturally react to nonverbal cues with other silent communication – the same way we unconsciously whisper when someone whispers to us. No matter the cause, a simple cupping of a hand to your ear can usually bring out the "magic" word your child forgot to say, and leaving a new trash bag where your child will see it is typically enough to remind him to do his chore. And my favorite – a gentle touch on the shoulder or hand can say, "I know you need me and can help in just a minute." All of these cues help you communicate without a making a sound, yet are usually more effective than anything you could say aloud.
Going into Detail
When I am in a hurry I'm tempted to use blanket statements with my boys – words like, "Stop it!" and "Quit!" I don't want to take the time to add details to my imperative sentences. But after a trial run of adding just a few words to these directives, I noticed not only did my children listen better and obey more often, they also started using more details in their requests. "Stop it!" became "Stop tickling your brother," from me and "Stop tickling me!" from them. Instead of "Be quiet!" we started saying "Do you mind turning that down a bit?" and "Please lower your voice a little." What a reward it was to see them exhibit positive behavior they learned from watching me! Of course, it was also a wake-up call to examine all of my behaviors. I can only hope they know I'm learning, too!
Spreading the Word
"I" statements can be good when used to express feelings, but they come across as rude when asking for something. To combat this I told my boys we don't start requests with "I". So, "I want some more milk," became "May I have some more milk?" and "I need help," turned into "Can you help me?" It's an easy rule to remember and still gives them choices, as long as they don't start with the word "I". Best of all, their demands are now more polite requests.
Keeping Secrets
Usually keeping secrets conjures up negative images, but I'd like to give it a new definition – one with a more positive connotation. I was eight years old when my sister was born, and although I was too old to throw tantrums, I still became a bit jealous of the attention she received. My mother was aware of this, maybe because she was attentive or maybe because she had also been eight when her sister was born. Either way, she knew I needed something to hold onto that would let me know her feelings for me had not changed. From that point on we had a "secret" between the two of us, although she never called it that. But when she tucked me in at night, or any time we were just having one-on-one time, she would say, "You know, you will always be my first baby." I never had the urge to tell my sister, probably because it wasn't really a secret. It was, of course, a well-known fact, and my mother never said she loved me more because of it. Plus, I knew my sister had special qualities as well, which meant we couldn't really be compared; we each had our own unique set of qualities. What makes your children special? Maybe your daughter is the only girl in a house full of boys. Or maybe your son has a special talent. If so, tell them every once in a while; I know from experience they will love hearing it.
---
---
discipline jane barron behavior
---