Bark In The Park 2

Mar 11, 2015 02:46PM, Published by Kitty, Categories: Today, Community
---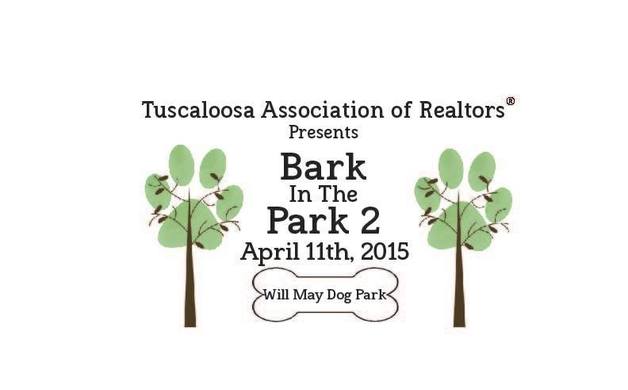 ---
 The Tuscaloosa Association of REALTORS® presents its second annual Bark in the Park 2 at the Will May Dog Park on April 11th, 2015. Bring your dogs of all shapes and sizes for a fun filled day!
Our goal is to raise $20,000 that will go towards Tuscaloosa Park and Recreation Authority. We will have dog contests, swag bags, dog washes, adoptions at our event and much more! We are currently looking for volunteers, exhibitors, vendors, and sponsors to make Bark in the Park 2 a success!
The event will start at 9 A.M and end at 2 P.M; registration is free for anyone who wants to bring his or her dog to the event. For more information please check out our Facebook page at "Tuscaloosa Bark In The Park"
 EVENT CONTACTS
Interested exhibitors should contact AJ Simpson at 205-469-0469 - aj@adcoxlaw.com Volunteers should contact Heidi Deese at 205-454-8610 - heidi.deese@htlenders.com Interested Sponsors should contact Kimberle Barton-  kbarton@rockmortgagelending.com  205-454-9799
Vendors should contact Shannon Butson at shannonbutson@wellsfargo.com 205-534-1530
The Tuscaloosa Association of REALTORS® was chartered in 1948 as a real estate trade association by Brokers in Tuscaloosa wishing to set themselves apart from the average RealEstate Broker. Our goal is to ensure professionalism, protect property rights, and promote the ownership of real property.
Tuscaloosa Association of REALTORS®
2007 Paul W Bryant Drive Tuscaloosa, AL 35401
Phone: (205) 345.7323
---
---