Alabama Choir School Members Will Make Concert Tour Of Japan In May

Apr 29, 2015 11:24AM, Published by Kitty, Categories: Community
---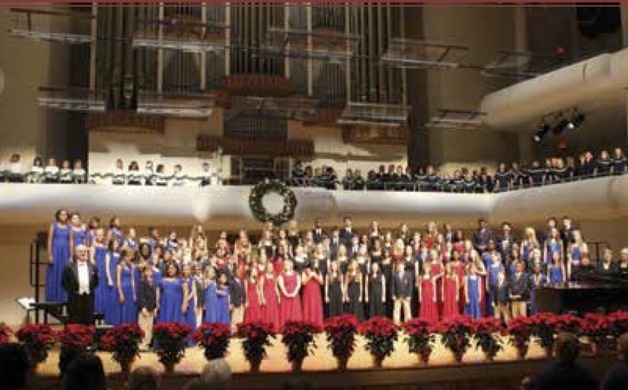 ---
"Thirty-four singers from the Ambassador Choir, students in grades 5-8, and nineteen from the Chamber Choir, made up of high school students, will travel to Japan, May 26-June 3, for a concert tour marking the 30th anniversary of the Alabama Choir School," announced Doff Procter, artistic director.
"We'll have a total of 125 people from West Alabama in our tour group, including the choirs, staff and family members, taking the trip with us. We'll begin our tour with a concert in Tokyo, then move on to Narashino City, Tuscaloosa's Sister City," he continued. "Also on the trip will be a visit to the ancient city of Kyoto, former capital of Japan and a ride on the famous bullet train."
A highlight of the trip will be a joint concert at Tokyo's Bunka Hall, which seats more than 2,000 people and is operated by the Tokyo Metropolitan Foundation for History and Culture. Joining the ACS singers in the Bunka Hall concert will be students from the Toho middle school choir, band and orchestra.
"We owe a debt of gratitude to Lisa Keyes and the International Sister City Commission for assistance in planning our whole trip," said Procter.
Students from the Ambassador Choir going to Japan are Chidimma Alilonu, Ashton Anthony, Kathryn Banks, Anabelle Black, Cailin Burroughs, Lauren Dorrill, Kayleigh Edge, Quay Finch, Merrill Fitts, Felicity Guo, Jonathan Hamner, Alexis Heins, Anna Heins, Thomas Hicks, Anna Holloway, Timothy Holt, MG Hudson, Sara Katelyn Jolly, Madeline Jones, Semetrius King, Jeremiah Lowther, Sarah Martin, Hannah Martz, Tai Moses, Lilli Pardo-Long, Sarah Grace Price, Emma Schaetzle, Jerzi Thomas, Yana Thompson, Emma Torbert, KatyWilliams, Noah Woodruff, Olivia Womack, Maya Young.
Members of the Chamber Choir going on the trip include Ryan Anthony, Jamya Blakney, Taylor Burge, Morgan Burroughs, Mary Catherine Chambliss, Caitlin Diano, Ginny Grace Gibbs, Jordan Given, Olivia LeComte, Andrew Parrish, Aubrey Parrish, Maria Jo Phelps, James Prestridge, Batrina Reid, Sarah Stipe, Hannah Urban, Meredith Vaughn, Chloe Washington and Alta Willaert.
---
---