Give Your Children the Best Gift Ever

May 20, 2015 01:18PM, Published by Kitty, Categories: In Print, Family, Today
---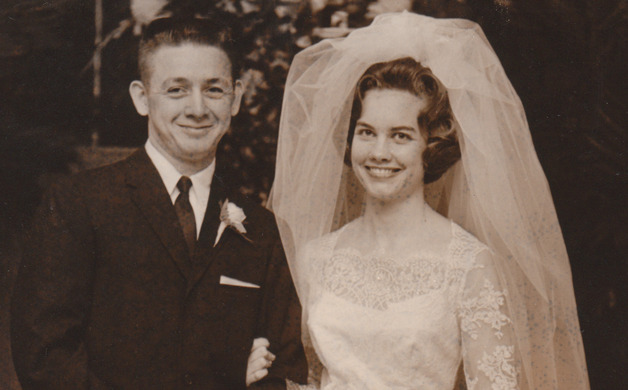 ---
         We suggest you give your children the very best gift ever; the gift of staying together! That's right, give them the gift of the same mother and father forever. All the facts point to the importance of this gift. It is evident there is joy in receiving this gift and the pain of being denied this gift are both deep and lasting. Even grown children are devastated when they hear mom and dad are separating or divorcing. One recent recent survey shows only 14% of African American and only 48% of white teens 17 to 18 years of age live in a home with both a mom and a dad. Divorce is an ugly reality in our culture. Few deny the damage this is doing to our children.
         So, give your children the best gift ever. Stay together! Work at making your marriage last until death do you part and your children will thank you. But, in our modern era, this is not an easy task for too many. That's why we invested our time and resources to write two books on how to stay married. We're in our 50th years and we think we've learned a few things along the way. So, let's think about some practical things you can do to give your children this best gift ever.
         Accept responsibility for making your marriage last. The only spouse you can improve is you. The only one you can control is you. So, focus some great energy on being the spouse your mate wants to hold on to forever. Take the following suggestions to heart and rather than apply this to your spouse, work hard at applying them to yourself. You can make things the best they can be and maybe your spouse will follow your lead.
         Don't ever quit when things are tough. Tough times usually pass and far too many people quit before they give it time to get better. We live by the 80% Rule. If you get what you want 80% of the time, you're doing good. And 90% would be considered over the top. That means you can accept the 20% times you don't get it your way. In your mind, when your spouse messes up or fails to meet your needs, just chalk it up as some of the 20% you can live with happily. If it gets to the point of 60% or 50% or 40%, you and your spouse need to find help in a good marriage book or a marriage counselor. If both husband and wife are trying to give 100%, then the 80% is a very reasonable outcome. So, be happy with your 80% and strive to give your mate the 100%. And, don't give up in the 20% times, the tough times. They pass and we are so glad after 50 years, we didn't give up in the tough times.
         Next, choose your battles wisely. As couples, we too often fight over stupid stuff. We fussed over the amount of foil one of us used and over the shoes or other stuff left out of its place. Small frustrations escalated into huge arguments and the battles raged. We learned to ask ourselves, "Does this really matter?" We learned some battles, really most battles, were just not worth fighting. We learned to stop and think about the cost and pain of a fight as opposed to the cost of a little more foil ($38 over ten years… LOL!) or the small amount of effort to move something to its rightful place. What a difference it made in our marriage.
         Keep the love fires burning. Do the stuff you did when you first fell in love. Hug, touch, kiss, make love, talk and listen, look at each other, all that stuff that makes you feel the love burning. All the stuff of life can rob you of time together. Don't let this happen. Your children need you to love your spouse day after day. Find the time; make the time to be "in love". Have a date night or day or weekend regularly and don't give this up. DON'T give this up; fight for it. Nothing is more important for the sake of the children. We learned we needed to put a slide lock on our bedroom door because our kids knew how to get in. When the second lock was encountered, our children knew we were in a meeting and could not respond unless the house was on fire, and then we would need five minutes "to get our stuff put up". LOL again! Keep the fires of your love burning. This will ebb and flow but, never let it disappear. Fight for this!
         Finally, learn what your spouse needs and likes. Ask if you must! Then just do everything you can to do whatever. This is the best way to use that term, "whatever". Whatever you need or want; I'm here for you. Be full of sacrificial love, love that gives more than it gets; love that goes the second mile and is always ready to compromise, tolerate, and forgive.
         Then you can say you gave your children the best gift ever; you gave them the same mother and father forever. And if one marriage failed, you can always make the next one last forever. Do it for yourself and for the children.
Jerry and Carole Wilkins, Authors of The Marriage Doctor and The Great Marriage Physician and the weekly column in Northport Gazette, Marriage Nuts and Bolts.
---
---