A NEW USE FOR THE "OLD JAIL"

Jun 22, 2015 08:02PM, Published by Kitty, Categories: Today, Community
---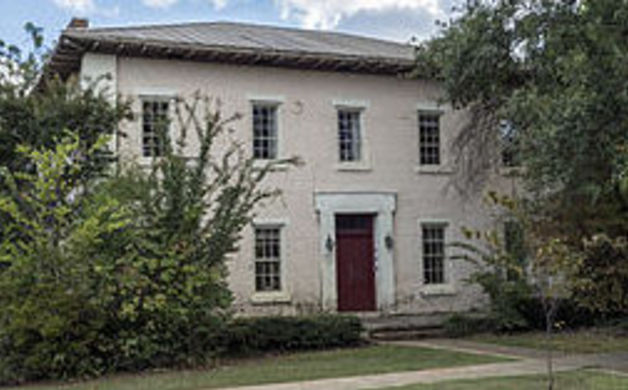 ---
A NEW USE FOR THE "OLD JAIL"
Tuscaloosa's Old Jail will be transformed into a showcase of  imaginatively themed rooms  the  weekend of August28 to 30 when decorators and designers take custody of the 19th century jail as part of  the Tuscaloosa County Preservation Society 2015 Heritage celebration.
The Decorators Break- Out Showcase will turn the Jail's former cells and offices into elegant and sometimes whimsical spaces.
Tuscaloosa's last Showhouse was held  in 2001 according to Claire Friday, president of the Tuscaloosa County Preservation Society Board.
"Because we are using a historic structure that is not a house we decided to call our event  a  Decorators Showcase. We are very excited by the enthusiasm of the decorators who are transforming  everything from the front hallway to the adjacent lawn into areas that would fit into any home and garden," said Friday.
In addition to the reformed inner areas, outside a Monet inspired  tea garden will offer thirst quenching iced teas and an unexpected host.
"We are indebted  to Dr. McKendrick and the Tuscaloosa City Board of Education for allowing  the  Preservation Society  use of this  historic structure. The Tuscaloosa City Boards cooperation and overall assistance in preparing the of the building has been unquestionably  one of major factors in our ability to offer this fun weekend to area residents. By the way, we hope former students of the  Central High School American Studies programs will come and enjoy the changes in the building ," added Judi Rabel, Chair Person for the Showcase.
The Decorators Break-Out Showcase  at the Old Jail will open with a preview party on August 28. Century Club  members and event Sponsors are free, non-members tickets are $50.
On  Saturday, August 29 the Jail will be open from 10am to 4pm. On Sunday, August 30, hours are from 1pm to 4pm. Tickets for Saturday and Sunday are $25 per person.
For more information or tickets please call the Tuscaloosa Preservation Society at 758-2238 or 758-2906. Visit historictuscaloosa.org or like us on Facebook.
---
---