Stop by Peterbrooke Chocolatier this month to try their new homemade gelato!

Jul 20, 2015 03:04PM, Published by Kitty, Categories: In Print, Family, Today, Community
---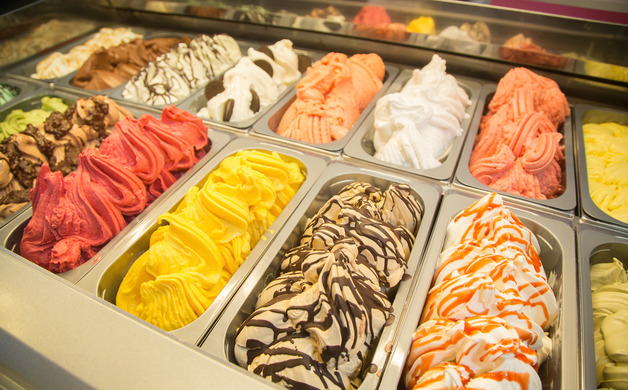 ---
 Stop by Peterbrooke Chocolatier this month to try their new homemade gelato!
 Every Wednesday in July, Peterbrooke Chocolatier is giving away free scoops of gelato! This is the perfect time to try all of the delicious flavor! The gelato will be year round with specialty seasonal flavors.
Gelato is the Italian word for Ice Cream with a couple of differences. Gelato has significantly less butterfat than ice cream, gelato has a much higher density than ice cream and gelato is served at a slightly warmer temperature than ice cream, all producing a highly flavorful and delicious treat.
"The key to authentic gelato is freshness, along with the absence of anything chemical or artificial.  The fact that I have the ability to make fresh gelato every day gives our stores the unique opportunity to serve their customers an authentic product that has the look, texture, and taste of gelato you would find in any town in Italy." –Rick Consolo - Gelatiere Artisian.
Peterbrooke Chocolatier will have an in-store flavor contest and social media contest using the hashtag #gelatojuly during the month of July! Anyone can create a gelato flavor and the winner will get to name the flavor that will be in all of the Peterbrooke shops for a year! Also, you can post a photo of the gelato on social media with our hashtag #gelatojuly and you could win FREE gelato for a year!
"Gelato is a decadent and rich treat that is perfect for any sweet tooth. This is a great addition to our gourmet product offering and we are very excited to have it in my store," says Heather Reier, Franchise Owner of Peterbrooke Chocolatier.
Cool off from the summer heat with gelato from Peterbrooke Chocolatier. You can find Peterbrooke Chocolatier in Tuscaloosa at 1530 McFarland Blvd North or reach them at (205) 752-0211.
---
---