HEALTHY HABITS FOR BACK TO SCHOOL

Aug 04, 2015 08:25PM, Published by Kitty, Categories: In Print, Family
---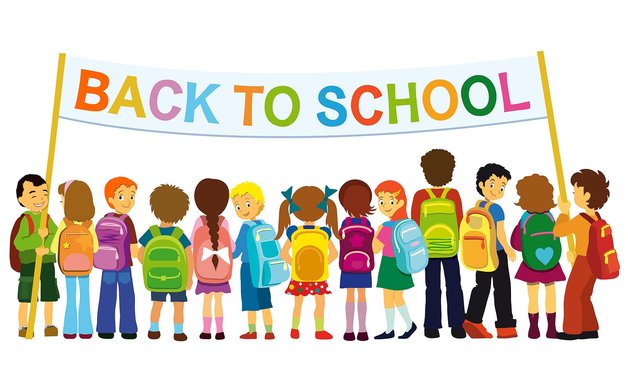 ---
HEALTHY HABITS FOR BACK TO SCHOOL
KidsHealth.org offers practical tips for helping kids start the new year strong.
Remember the mixed emotions that going back to school brought when you were a kid? You were anxious and excited, but disappointed that summer was over. Whether your kids had a summer jam-packed with activities or were bored to tears by the end, they might have a hard time making the transition back to school. KidsHealth.org, the most visited website about children's health and parenting, offers tips for parents to help kids start the school year strong.
 TIPS FOR PARENTS:
·    Start the routine early: Start the school routine 1 or 2 weeks before school starts, especially mealtimes and bedtimes. Be sure that kids are having a healthy breakfast each morning.
·    Write it down: Capture the need-to-know information, such as locker combinations, what time classes and lunch start and end, homerooms, teachers' and/or bus drivers' names, etc. Write it all down in a special place for them so that they know where it is and can find the answers on their own.
·    Pack the night before: Help kids organize and set out what they need for the school day the night before (i.e., homework and books should be put in their backpacks by the front door). That way they are not rushing in the morning to find what they need.
·    Dress for success: Many kids feel more confident in their favorite shirt or pair of jeans. Some kids may want to wear a new outfit for the first day. Find what works best for your child and be sure it's clean and ready the night before to make getting ready easier for you and your child.
·   Make time: Adjust your schedule for the first week back. It's especially beneficial for parents to be home at the end of the school day for the first week. But many working moms and dads just don't have that flexibility. If you can't be there when school lets out, try to arrange your evenings so that you're able to give kids as much time as they need, especially during those first few days.
For some kids, a case of the first-day jitters may strike the week before school starts. They may need a little extra help with the transition to help them feel prepared and confident. "First-day jitters are normal," says D'Arcy Lyness, PhD, child psychologist and medical editor for KidsHealth.org. "If your child seems nervous or anxious, try to find out what's on their mind and talk about it.  
Acknowledge the worry but don't focus on it. Instead, try to focus on the positive, exciting things about going back to school and do some of the necessary things to help your child feel prepared. For kids starting a new school or beginning middle school, a visit to the new building before classes start can be very helpful. Walk around and help familiarize kids with the locations of the classrooms, cafeteria, their locker, etc."
Although it's normal to be anxious in any new situation, a few children develop real physical symptoms, such as headaches or stomachaches, associated with the start of school. If you're concerned that your child's worries go beyond the normal back-to-school jitters, speak with your child's doctor, teacher, or school counselor.
For more information about back to school, visit KidsHealth.org to read these helpful articles:
Back to School (for Parents)
Back to School (for Kids)
Back to School (For Teens)
---
---