Heart of Homeschooling: How do I get started?

Aug 24, 2015 10:38AM, Published by Kitty, Categories: In Print, Family, Today, Community
---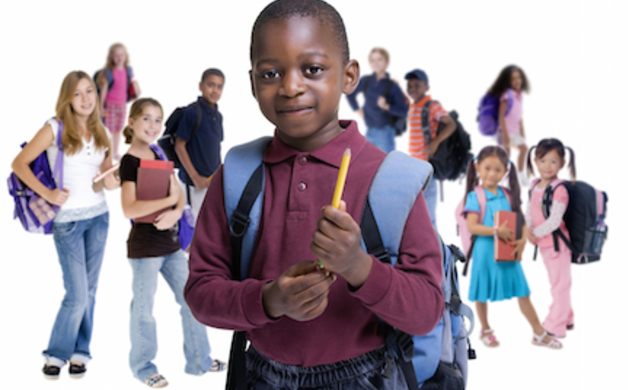 ---
Ahhh... the sound of waves crashing … the feel of sugar white sand underfoot…the smell of sunscreen and seafood.  I love the beach!  As I write this, we are enjoying a much needed break from reality in Miramar Beach, Florida.  It will be over sooner than any of us want it to be, and school is just around the corner.  For a couple of months now, however, homeschooling parents everywhere have been looking over curriculum choices, calendars, and planners…making school year plans for 2015-2016.  Some parents have been toying with the idea of homeschooling in the upcoming year, and most of them are just as overwhelmed and confused as I was in the beginning. If you fall in the latter category, it's not too late to put that plan in motion.  In this article, I'm going to answer the most frequent question I've been asked since I've been writing Heart of Homeschooling:   How do I get started?
Homeschooling laws vary from state to state.   In Alabama, parents and students have 3 alternative choices to public schooling:  private school, church school, or private tutor.   Homeschooling falls under "attending a church school."  Church schools are more commonly referred to as "cover or umbrella schools."  These schools aren't actual brick and mortar institutions, but rather include "only schools that offer instruction in grades K-12, or any combination thereof, including preschool, through on-site or home programs, and are operated as a ministry of a local church, group of churches, denomination, and/or association of churches which do not receive any state or federal funding." Ala. Code § 16-28-1.  To begin homeschooling in our area, you'll need to contact a local or statewide cover school, and apply to join their school.  I contacted several cover schools to see what my options were.   Some of them are pretty strict with requirements… such as mandatory attendance days, standardized testing, vaccination proof and/or exemption papers, statement of faith, mandatory meetings, etc.   Some are pretty laid back… requiring the minimum in Alabama: attendance reports.  I know two common statewide cover schools are Everest Academy and BroadChurch Academy.   (Complete list as of summer of 2014 can be found here:  http://www.leapingfromthebox.com/hs/alhschurchcoverstatewide.html.)  There are also local cover schools in and around the Tuscaloosa/Northport area, such as University Church of Christ Academy, Victory Christian School, and Zoe Homeschool.  (List of local cover schools can be found here:  http://www.tuscaloosahomeschool.com/formsandotherinfo.html.)  At that link, you'll find a Word document for cover schools, and in it there is a list of schools and their administrators.   Feel free to call or email these wonderful, knowledgeable leaders for more specific information regarding their cover school.  In my case, I applied my children to a local cover school, and the administrator took care of the paperwork and notifying all proper channels (including the public school they were transferring from) that they were beginning homeschooling.
Once you've applied and been accepted by a cover school, it's time to choose a curriculum.  This step is often overwhelming for first time homeschoolers, especially if you don't have any friends or family who do so and have no idea where to begin.  There are so many factors to consider when choosing a curriculum:   student age and grade level, the child's learning style and your teaching style, budget and cost of materials, course of study (ex… are you homeschooling for just one year and want to keep your child on the same level with his/her public school peers or are you planning on homeschooling for a period of years?)   There are different approaches to learning, such as classical, traditional, unit studies, unschooling, etc.  I have found that some curriculum is very cut and dry, and well...boring.  Some curriculum is very hands-on, filled with visuals and art.  Some may use textbooks and notebook paper, while others may use multiple books, literature, poetry, and music to teach a subject.  There are curriculum with themes of faith, as well as more secular curriculum.  I have a large amount of friends who use Abeka and Saxon publishers for their curriculum.   Those are most like what is commonly used in private Christian schools.   For my first year of homeschooling, I fell in love with My Father's World (mfwbooks.com) and its approach to learning.   At that time, my boys were very close in elementary grades, and it is a "multi-age family learning cycle," which basically means that kids in the age ranges from 2nd grade to 8th grade can be taught the same material in a group setting for subjects such as Bible, geography, history, literature, science, music appreciation, and art activities.  Things like math, spelling, and language arts are taught more on a grade level.   It came with a detailed parent instruction guide, all materials, and a peace of mind that everything was being covered.  I used it for the next 3 years, and then got comfortable enough to branch out and try different programs.   Your local cover school might have a lending library for you to try out different curriculum without purchasing.   There are several online sites and Facebook pages dedicated to selling used curriculum.  I love browsing on Christianbook.com to see various types of materials.   On the Tuscaloosa Home Educators website, there is a link to a word document containing common curriculum products (http://www.tuscaloosahomeschool.com/formsandotherinfo.html.)  You might luck up and find a curriculum you love that works for you and your child(ren) from the start, or it might take a little trial and error to come across the perfect mix. 
Lastly, I'd recommend joining a national group called Home School Legal Defense Association (HSLDA.org.)  HSLDA is a "nonprofit ministry to defend and advance the constitutional right of parents to direct the education of their children and to protect family freedoms."  Membership in the organization provides homeschooling legal advice and representation, information and resources of all kinds.   On that site's homepage, there's a "You Can Homeschool" link that takes you through step by step explanations of how to get started homeschooling your family. I would also recommend becoming a member of the Tuscaloosa Home Educators (THE) for a plethora of local information on homeschool activities (tuscaloosahomeschool.com.) Membership with the THE provides frequent emails on the local comings and goings of homeschool life.
I've provided an overwhelming amount of information here… and the feeling of confusion and lightheadedness is normal, or at least it was for me.   Don't worry.   I promise it is much, much easier than it all seems written out on paper and the rewards of teaching your children are more numerous than the requirements.  Feel free to email me at tjk627@gmail.com if you have further questions, and I'll be glad to help!
About the Author:  Terra Kittrell is a stay-at-home and homeschooling mother of Kaleb, 15, Chandler, 13, Ty, 11, Ramsi Kate, 8, and Oaklee, 10 months.  She and her husband, LaTrelle, live in the Northside community and are members of Church of the Highlands.  You can email her at tjk627@gmail.com.
---
---