2015 Holiday Events In Tuscaloosa

Nov 14, 2015 04:51PM, Published by Kitty, Categories: In Print, Family, Community
---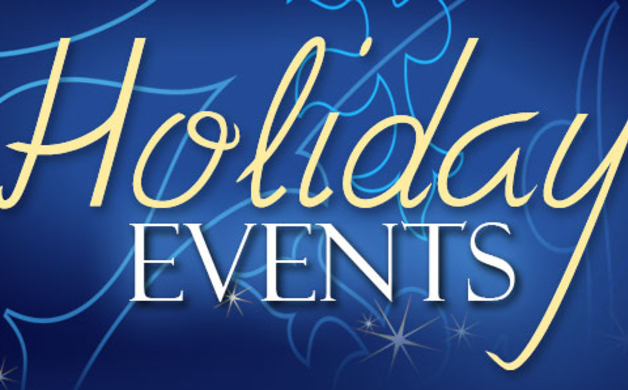 ---
 ONGOING EVENTS:
Tuscaloosa Tinsel Trail - Nightly and through Jan. 3rd - The trail returns with Tuscaloosa's One Place, as even more sponsors have decorated trees along the Black Warrior River. This includes us! Yes, see our 'Busy Bee Christams' themed tree near the trail's start by the Tuscaloosa River Market on Jack Warner Parkway. Cost: Free -  More info: TTownTinsel.com
Holidays on the River - Daily through Jan. 18th - Ice skating returns to Tuscaloosa. The beautifully decorated 60 'X 100' outdoor rink will feature holiday characters and hourly snow flurries. Cost: $10 More info: HolidaysOnTheRiver.com
Winter Holiday Camp - Tumblebus Station - Thru JANUARY 5th.  205-799-2089
DECEMBER 28th - 30th  - Holiday Day Camp - PARA - TCPARA.org

DECEMBER 28th - 30th
Academy of Ballet & Jazz FROZEN Holiday Camp
Winter dance camp for ages 3-6. 1:00-3:00 pm.
$85 per dancer. Call 205-752-5124.
DECEMBER 31st

New Year's Eve for Kids - Children's Hands-On Museum

9 am – Noon
205-349-4235, chomonline.org

UPCOMING 2016 DATES TO KNOW:

JANUARY 4-5 - PARA Holiday Day Camp

JANUARY 8th - Tumblebus Station Parent's Night Out
Bama Bounders Parent's Night Out - 6 pm to 10 pm
JANUARY 22nd - Tumblebus Station Parent's Night Out

FEBRUARY 8th - TSO - Celebrating Great Love Stories

MARCH 11th - TSO Family Discovery - Carnival Spectacular

MAY 9th - TSO - A Salute to the Bard- Celebrating Shakespeare
---
---