Celebrate Math on November 23rd for Fibonacci Day

Nov 17, 2015 08:47PM, Published by Kitty, Categories: Community
---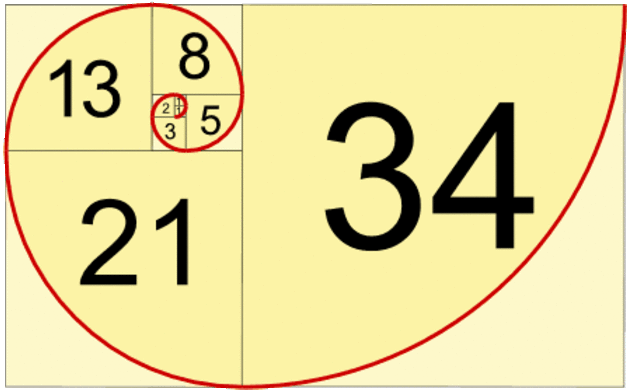 ---
by Donna Kay Morgese
Basic math is bearable, but when math gets more advanced, it can be difficult to keep up. Luckily, there are
math tutors to assist
students in understanding better the miracles of math. Even though math can be tough, we can still celebrate a brilliant mind and show gratitude.
November 23rd is Fibonacci Day. A day to celebrate Leonardo of Pisa, known to those who love math as Fibonacci.  His contributions to math are seen everywhere.  From crowded cities to the back woods, Fibonacci has provided an explanation to some interesting questions.
By studying the reproduction rate of rabbits, Fibonacci was able to discover a sequence, which led him to his notoriety—the Fibonacci sequence.  It starts with the sum of 1 and 1 and then adds the sum to the previous number to get the next number.   The sum of two previous numbers in a series equal the next number, 1,1,2,3,5,8,13.   This sequence of numbers has led scientist and mathematicians to many unique theories and discoveries.
Mathematical Contributions
One very important mathematical contribution that comes with the Fibonacci sequence is the Golden Ratio.  This mathematical concept says if you divide the numbers in the Fibonacci sequence, you get approximately 1.618.  It's best seen in what is called the Golden Rectangle.  In this rectangle, length and width are in a Golden Spiral.  For example, rectangles can have a width of 5 with a length of 8, or with a width of 13 with a length of 21 (or any other Fibonacci numbers in sequence).  The significant mathematical results are a square with a smaller rectangle that is similar to the first (Norton).
This mathematical formula is, and has been, essential to engineering.  It produces designs that are aesthetically pleasing to the eye and have contributed to many famous works of architecture (Smith).
The Sequence in Nature
Nature is efficient, and the Fibonacci sequence makes that clear to many.  To some it's just visually appealing, and to others, it's a clear mathematical concept.   The math behind nature is quite fascinating.  By applying the "Golden Ratio" to a circle, it becomes clear how leaves grow around a stem.   The easiest place to see this is in a sunflower because the head is so big (Parveen).
A spiral seashell is another great example of the Golden Ratio in nature.  Looking at it against a Golden Rectangle, you can see how the spirals are in line with the smaller rectangles and squares.  The spiral of the shell follows a curve that increase in proportion with the Golden Rectangle (Smith).
Celebrate Fibonacci
A fun way to celebrate Fibonacci day is to bake a Golden Rectangle cake.  Place the batter in the pan in a way that creates a golden rectangle.  This is a challenging activity that takes creativity and time.  The results, if done well, will look and taste great.  If done poorly, it will still taste good, so there's no harm in trying.
Another way is to lego build.  Try it yourself.  Try to use the math of the Golden Triangle and the Golden ratio to build something aesthetically pleasing.   See if you can comprehend the math that's associated with your architecture.  How are the numbers related?  See if you can figure that out while making something look good as well.
Take a nature walk.  Go on a nature walk and look for patterns in flowers or in pinecones.  The golden ratio is everywhere in nature.  See if you can find it.  Take some time to not only smell the roses, look at their petal patterns as well.
Conclusion
If you lack the creativity necessary to build, or eye necessary to see the pattern in nature, at least get a t-shirt with a Golden Rectangle, or a Golden Ratio, or a Fibonacci Sequence on it.  At least you will look smart!
Fibonacci made a great contribution to the world with the discovery of his sequence, and you should make sure to take a minute and appreciate some of the discoveries and contributions that have been made in the world as a result of his brilliance.
---
---