Tuscaloosa's Nutcracker: A Holiday Tradition in West Alabama

Nov 21, 2015 08:25AM, Published by Kitty, Categories: In Print, Family, Community
---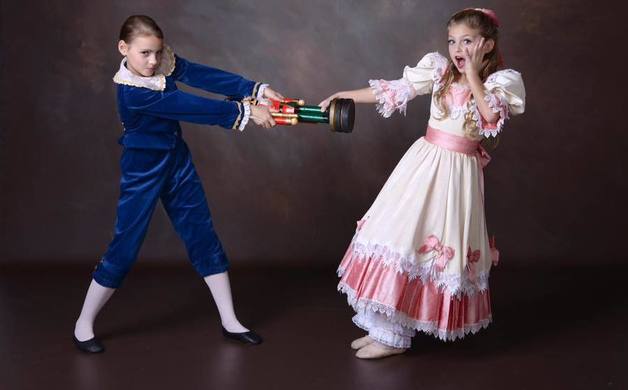 ---
What:
Tuscaloosa Community Dancers' Nutcracker
DECEMBER 3rd and 4th at 7:00 p.m.
DECEMBER 5th at 10:00 a.m. ("Breakfast with The Nutcracker" begins at 8:45 a.m. This is a separate activity before the performance. Admission for each person eating the breakfast is $5. Performance begins immediately after at 10:00 a.m.)
DECEMBER 6th at 2:00 p.m.


Tuscaloosa Community Dancers' (TCD) annual performances of The Nutcracker are a true community treasure. Every year, dancers from West Alabama and the surrounding area present the magical story of Clara, a little girl whose uncle, the mysterious Herr Drosselmeyer, gives her a nutcracker doll at her family's Christmas Eve party that turns into a prince and a dramatic ball with the Mouse King and his army ensues. Together Clara and her victorious prince travel through an enchanted forest to the Land of Sweets, where they are greeted by the beautiful Sugar Plum Fairy, who presents dancing confectionary delights for Clara's entertainment. Set to Tchaikovsky's classic score, various versions of The Nutcracker have been performed throughout the world since 1892 and TCD's has been enjoyed in Tuscaloosa for over thirty years.
TCD has a long history of presenting professional ballet dancers in their performances along side the community cast, which creates an environment of learning with seasoned veterans for the cast, as well as exposure to world renowned artists for the community in West Alabama. This year's production of The
Nutcracker is no exception. TCD is thrilled to have two recently retired dancers from American Ballet Theatre (ABT), Leann Underwood and Grant Delong, performing as the Sugar Plum Fairy and her Cavalier. Founded in 1940 and based out of New York City, ABT is one of the premier dance companies in the world. Grant danced with ABT from 2004-2015. He is married to Melissa Thomas, an Alabama native and former ABT dancer. They recently relocated from New York to her hometown of Birmingham. Melissa studied at the Alabama Ballet School and performed alongside TCD co-artistic directors Katie Gebler Spitzer and Jenna McKerrow Wilson at the Alabama Ballet, during their time with the company. Leann danced with ABT from 2006-2015 and was recently appointed the Student Life and Recruitment Coordinator at the JKO School at ABT in New York. The role of Herr Drosselmeyer will be reprised by David Blumenfeld, another one of Spitzer and Wilson's colleagues from their years at the Alabama Ballet. West Alabama is truly fortunate to have the opportunity to see such high calibre artists perform that also have a special, "home grown" connection to the community.
This year, Chloe Lois Pickrell will dance the role of Clara and her mischievous little brother Fritz will be performed by Ginny Tate May. If you have not seen The Nutcracker in a while, make this your year to see it again. In addition to the fantastic and whimsical choreography West Alabama has come to know and love, there are new and exciting surprises that are sure to delight. Last year's hugely successful "Breakfast with The Nutcracker" is happening again this year before the 10:00 a.m. performance on Saturday morning ($5.00 for ticket holders and begins at 8:45). If you have young children that have never seen The Nutcracker, bring them this year and begin a family tradition of your own.
---
---