Prepare Your Kids for a Successful Marriage

Dec 26, 2015 12:34PM, Published by Kitty, Categories: In Print, Family
---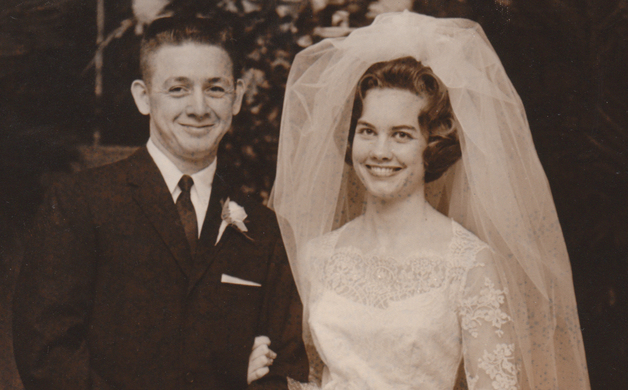 ---
    With so many, and we do mean many, modern marriages ending in divorce, it seems the village including mom and dad ought to be preparing kids for success in their future marriage. Added to the fifty percent who end up divorced is the additional many that stay together in misery. There is a better way and those who have long successful relationships should hold a few good ideas on successful marriages. We have been married fifty years and have lived the better and worst, the richer and the poorer, the sickness and the health. There were good times and bad times. We disagreed, argued, compromised and forgave. We made mistakes. Our kids didn't always see the best in our marriage.
     But here we are, fifty years and counting, happy and still madly in love. Can we be trusted enough to suggest some ways parents can prepare their children for not just a wedding but a successful marriage? First, model for your children those things which make for a happy, healthy marriage. You can model the way to "keep the love alive". Show affection in front of them. There's nothing wrong and everything right with touches, hugs, and even loving kisses being seen by your children. They need to remember that love lives on after years of marriage. Real marital love isn't a "short honeymoon" and it really doesn't morph into the "seven year itch" after six years. Model for them how to keep the love alive! Teach them through example how they can keep showing love to their future spouse.
     Also, model the correct way to manage and resolve conflict in your marriage. Don't always hide the disagreements or conflict. Let them see the truth that husbands and wives are different and that a 70 or 80% good marriage is worth holding on to. Let the children old enough to understand that it's okay to disagree, to have different opinions, and to find peace in tolerance and compromise. They will see and remember the life lessons.
       More than model the secrets of success, verbally teach and explain how it works. Don't expect your children to be mind readers. Don't assume they understand how you are making it work; tell them how! At the table, on the couch, at a special moment, or after an argument, sit down on the couch, the porch swing, or the grass and verbally explain it to them. We work so hard at making sure they learn so much, yet we leave out the most important truths that will affect the majority of their lives.
       Tell them marriage is the most wonderful gift and it is good. Tell them marriage is exciting because two people make a life together even though they are different in many ways. Don't hide this truth and let it blindside them in the future. Tell them that marriage is about love and sex, it is about laughter and happiness, but it is also about sacrifice for the one you love. It is about compromise and when compromise fails, it is about tolerance and forgiveness.
       Tell them how to resolve conflict in the proper way. Teach them the harm of anger, rage, emotional or verbal or physical abuse. Warn them away from selfishness, lust, pornography, and sex outside the marriage. Talk about it!
       So, how can you prepare your children for marriage? Model it and teach it! And don't wait until the week before the wedding; do it as a lifestyle of loving your children. Your children will thank you and so will your grandchildren!
       In addition, if your child fails at marriage and you've done the things above and more, at least you may not blame yourself.
Jerry and Carole Wilkins, Authors of The Marriage Doctor and The Great Marriage Physician both about how to keep the love alive, and Resolving Conflict God's Way, available wherever books are sold.
Extra info: Jerry and Carole both have marriage counseling training and experience and have had articles local papers as well as magazines.
---
---