The Heart of Homeschooling: HIGH SCHOOL

Dec 31, 2015 08:21PM, Published by Kitty, Categories: Teens & Tweens, In Print, Family, Today, Community
---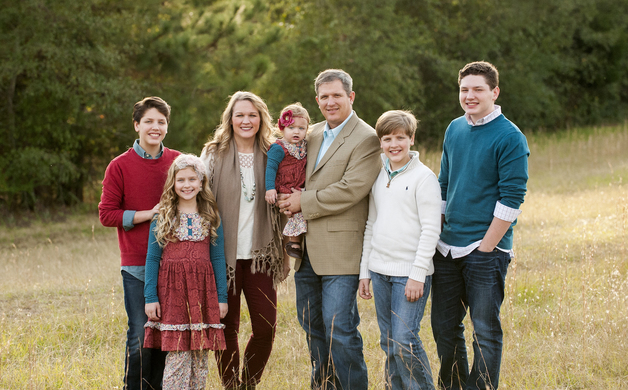 ---
High school. The mere thought of the hormone fluctuations, teen angst, and eye rolling is enough to bring a shiver up a parental spine. Just living with a teenager can be…well, patience testing. Add homeschooling and most parents are pushed over the edge.  Chemistry. Biology. Algebra. Physics. Trigonometry and Calculus. I'm thinking back to my own high school years, attempting to remember at least one tidbit of information I could bestow on my now tenth grade offspring. Yeah… I've got nothing. In the beginning of our homeschooling journey, people would ask, "How are you going to teach them all that hard stuff when they get to high school?" Not really knowing what to say, I would respond, "Well, we will figure that out when we get there, I guess." We have arrived.
First things first. You do not need to know every single piece of information to be able to teach your children effectively. I cannot stress this enough. The home educator simply needs to teach his or her child how to learn. This is really a process that is started long before high school begins. Kids are natural pursuers of education, even more so when they captivated by a particular subject. My kids have acquired tons of information that I've never taught them. I'll bet your kids do, too. The goal in our home is that my children learn to transition from me instructing them to learning to use curriculum that is student led.  A good bit of middle and high school curriculum for homeschoolers is written straight to the student. By this age, kids should be able to follow a syllabus, complete reading and written assignments, and start learning to manage their own schedule. At first, I was worried they wouldn't actually absorb the information, but they have continued to surprise me. Let me just tell you this: I hate am not good at math. Hate is really a strong word, but in the case of math, it is not strong enough. I pretty much need a calculator for everything. So to hear my kid spout off the quadratic formula like it's his ABCs is pretty amazing. The other day I heard one kid yell out to another, "How do I find the volume of a prism?" The answer was shouted back, and I was looking for my secret decoder ring to decipher their message.  Honestly, those are some of my proudest moments.  Not because of anything I have taught them, but because of their capability to utilize the information they are daily consuming.
There's also many, many curriculum enhancements such as videos, online classroom lectures, and interactive software. My kids are using all Saxon curriculum this year and we use two supplements:  Saxon Teacher, a CD-ROM program that teaches each lesson and explains in whiteboard form each problem step by step, and DVDs by an experienced Saxon teacher, Mr. Art Reed. Tutors are also widely used in the homeschooling community, just as they are in other educational settings.  My two oldest children participate in local tutorial classes organized by King's Co-op. These classes are taught by other homeschooling parents with either an educational degree in a particular subject or a passion for that area of education. They meet for fifteen Fridays a semester while working independently at home during the week using the same curriculum and a syllabus created by their instructor. My oldest son has particularly enjoyed writing compositions for his Art of Poetry class this semester. He looks forward to grading and comments from my fellow homeschooling mom friend, Mrs. Paige Poland.  My two oldest sons are also enrolled in science labs through King's Co-op. A chemistry tutor is paid by the parents of the combined students, and they convene together on the same fifteen Fridays to perform experiments and review weekly work completed at home. In the fall semester, somewhere around 70 homeschooling students met together on Fridays to be tutored in the areas of biology, chemistry, physics, advanced biology, physical science, algebra I and II, geometry, pre-calculus and trigonometry, French I and II, format writing, world history and geography, poetry, etc. These supplements are vital to my children and their education.
Tuscaloosa is also blessed with a wonderful university and multiple community colleges within driving distance that offer early college classes and dual enrollment opportunities.  The University of Alabama offers Early College to homeschool students as well as traditionally schooled students. With UA Early College, you earn college credit at The University of Alabama, online or on campus, while you are still in high school. You can apply to UA Early College anytime during your sophomore, junior or senior year of high school if you have a 3.0 or higher GPA, cumulative from the 9th grade. To find out more about UAEC, visit http://uaearlycollege.ua.edu.  Shelton State Community College and Bevill State Community College offer accelerated high school and dual enrollment. Accelerated High School at these institutions offers eligible high school juniors and seniors the chance to enroll in college classes concurrently with high school classes. High School students who enroll through this status will receive college credit only. Dual enrollment allows high school students to take college classes concurrently with high school classes and receive both high school and college credit.  To learn more about Shelton State's programs, visit https://www.sheltonstate.edu/admissions/high_school_dual_enrollment.aspx.  For Bevill State, the link is http://www.bscc.edu/admissions/highschool-early-admissions.php. 
If you are interested in homeschooling a high schooler, or are currently already homeschooling a high schooler and need more direction, the Tuscaloosa Home Educators are hosting a workshop, Homeschooling Through High School, on Saturday, February 27, 2016. The workshop will be led by Diane Kumer, HSLDA High School Consultant. The workshop will be particularly useful for those of us with middle and high school students but all are welcome.  Please visit the Tuscaloosa Home Educators website, tuscaloosahomeschool.com, for information on location, cost, and registration for this workshop.
About the Author:  Terra Kittrell is a stay-at-home and homeschooling mother of Kaleb, 16, Chandler, 14, Ty, 12, Ramsi Kate, 8, and Oaklee, 1.  She and her husband, LaTrelle, live in the Northside community and are members of Church of the Highlands.  You can email her at tjk627@gmail.com.
Photography by Tiffany Brooke
---
---