Death By Chocolate

Mar 07, 2016 09:44AM, Published by Kitty, Categories: Community
---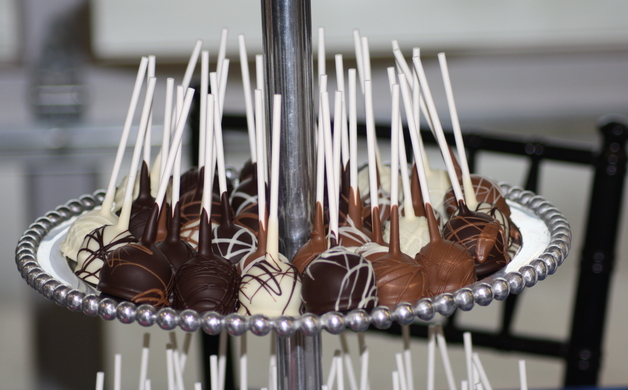 ---
Tuscaloosa's Death by Chocolate Tournament
Tuscaloosa's Death by Chocolate Tournament, presented by Publix Super Markets Charities, is the premiere chocolate tasting event of West Alabama! Some of the area's best restaurants and caterers bring their best chocolate items and compete for a chance to be named as having Tuscaloosa's Best Chocolate of 2016.  Guests at the event are invited to taste all the delicious chocolate treats and vote for their favorite.
The Tournament is a fundraising event for Family Counseling Service, a Tuscaloosa non-profit, whose mission is to improve the quality of life of the people of West Alabama by providing counseling services and programs that promote mental, emotional and social well-being.  FCS has served the West Alabama community since 1963 and is a member agency of the United Way of West Alabama since 1969.  In 2015, FCS was named the Agency of the Year by the United Way of West Alabama.
FCS provides counseling to address a number of mental, emotional and social issues including: marital issues, parenting, concerns with children and teens, conduct problems, stress management, anger, anxiety, depression, grief, and blended family issues.  The Agency is also certified by the Alabama Department of Mental Health as a provider of assessment and outpatient treatment of substance abuse for both adults and adolescents.  Family Counseling Service provides services with a sliding fee based on household income, as well as accepting most Blue Choice plans through BC/BS of Alabama, as well as All Kids & CIGNA.
 FCS also provides free counseling to school students and their families in cases where issues at home affect the performance of the student at school.  School counselors in West Alabama can refer students to Positive Directions at no cost to the school or to the family.  This project has been in place since 2008 and Family Counseling Service has conducted over 1,400 free counseling sessions since it began.  On average, results show students who participate decrease their days absent form school by 47% and increase their academic performance by almost one full letter grade.  FCS also provides free counseling on-site at Davis-Emerson Middle School, as well as intervention programs for teens involved with committing domestic violence or property offenses. 
To support the work of Family Counseling Service and have the chocolate experience of the year, tickets can be purchased online at www.counselingservice.org.  Tickets for the Tournament are $25 in advance, or $30 at the door.  
---
---