The Heart of Homeschooling

Jun 02, 2016 08:57AM, Published by Kitty, Categories: Teens & Tweens, In Print, Family
---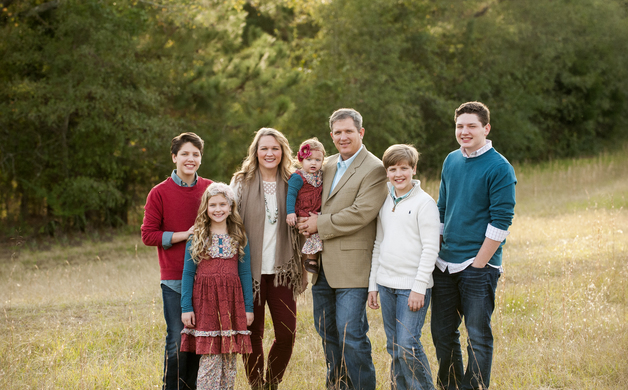 ---
by Kaleb Kittrell
      Hi guys! My name is Kaleb Kittrell. I am one of the spawn of LaTrelle and Terra Kittrell. My siblings and I have been really bothering Mom this week, who was also sick for a few days. Seeing the position she was in about writing this article, I jokingly asked her about writing it for her. Lo and behold, she said yes, thus explaining why I'm writing this piece. In short, I've decided to compile all the questions people have asked me in the past about my homeschooling experience. I've been asked almost every question you can think of, so I think I have a pretty extensive knowledge about homeschooling, even though I've only been at it for about 5 years. I'll be sharing with you the most asked questions. I'll start with an easy question.
"Do you make your own lunch?" Why, yes, I do. However, I've no happy medium about making lunch. Some days, I might eat nothing at all. Other days, I might make enough food to feed the entirety of Nepal. Bottom line, I don't really like sandwiches, so I try to make something that appeals to my taste.
"Who teaches you?" Me, myself, and I. I learn from DVDs, textbooks, and other medias to learn. Most homeschooled kids that are late middle/high school aged teach themselves. Yes, I know it sounds weird, but it's oddly satisfying to know that you can teach the information to yourself and still get good grades. However, had I been homeschooled in elementary, my mother would have taught me.
"Wait, you have friends?" No. I have no friends at all.  Just kidding. (Hi Caroline, George, Johnathan, Katie, Carlee, Sunni, Sam, Blake, Coleman, Lily, Riley, Erik, Will, Hannah Beth, Kevin, Alexis, Natalie, Skylar, Blythe, Jack, Clint, John Ellis, Mattie, Haley, Luke, Lauren, Savannah, Bailey, Hannah, Piper, and all of my other friends!) We don't meet up every day, but most of us can get away with a text or two during class.
"Where do you do school?" I usually do it at the dinner table. I sometimes move to my room, or somewhere quiet where I can try to concentrate, but then I just end up on Instagram or Twitter, so mostly the dinner table.
"What's co-op?" It's where we homeschoolers come together to sacrifice animals. (No need to call PETA, only small amphibians in biology have ever been sacrificed.) The best I can explain is that it's just like public school on Fridays. We have classes, lunch, and assignments and all that jazz.
"What is it like socially?" Since every homeschooler has different levels of social interaction rating from never leaving the house to parties every night, there is no uniform answer. However, I go to Church of the Highlands (which has a lot of home schoolers), I attend co-op, I'm on the baseball team, and I've been to parties and outings with friends. Really, you can make homeschooling however social you want it to be.
"What bothers you most about homeschooling?" Other than the way every computer auto corrects the word, I'd say the thing that bothers me most is the way people react when they learn that I'm homeschooled. Not the people who say "Oh that's so cool!" or "How neat!" I'm talking about the people who are openly confused about how normal I am. I mean, how normal I act in front of strangers. Homeschoolers are just like any other kid.
"How do you feel about homeschooling?" Honestly, I have a very, very complicated relationship with homeschooling. To simplify, I did not like it at first. Who would want to be pulled from their sixth grade class just to try something weird like homeschooling? But, as I've been homeschooled over all these years, I've grown to enjoy the way I learn each day. Ultimately, I thank Dad, Mom, and God for this really cool adventure I'm on, and for changing the way I approach my education.
                  In closing, I'd like to include a comment from my siblings about their favorite thing about homeschooling:
                  Chandler (14): "Probably that I get to decide my own schedule. Like, I can wake up late, but still end up getting my school done by two o'clock. Or, I can wake up early and get it all done and then just hang out for the rest of the day."
                  Ty (12): "Well, I think my favorite thing about homeschooling is that I get to be with y'all and in pajamas, not in a separate grade with people I don't know. It [also] gives me more time to spend with my family."
Ramsi Kate (8): "Ummm, I don't have to get up that early?"
Oaklee (17 months): *babbling noise* *babbling noise* "Shoe?" *sneeze* "Bye-bye!" *loud crying*
       If you're reading this, you have reached the end of my article. It was really cool being the special guest. If you'd like, you can email me at kalebkittrell@yahoo.com with questions or comments. I hope I can write again!
---
---