Savoring Summer

Jul 22, 2016 10:26AM, Published by Kitty, Categories: In Print, Family
---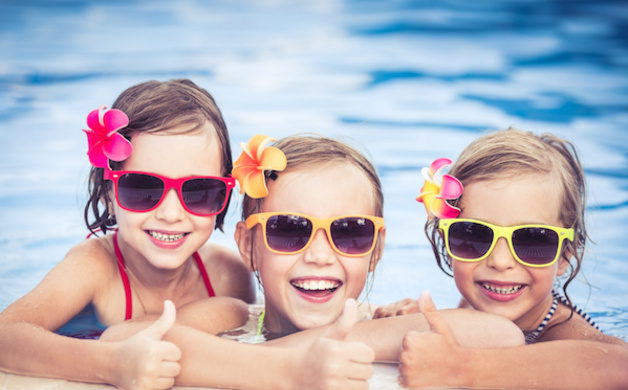 ---
It seems like just yesterday school was letting out and everyone had a whole summer to look forward to. Now it's almost time for the kids to start back to school and for everyone to get back into a more structured routine. It only makes sense to savor the last few days of summer, but that doesn't mean you have to run yourself ragged by doing so. Your family can still fit in enough fun without pushing it to the limit before summer ends with these helpful tips.   
• Make Time to Relax: It's only natural to want to do everything you've been meaning to do all summer but haven't had the chance to do until last minute. Just make sure you take time to relax before you dive full force into a new school year. You know your family better than anyone. Maybe everyone can stand taking a trip the week before school starts, but it's still wise to come home a few days early for some much needed rest. It might be more beneficial to spend more time at a local pool or park you enjoy.
• Prepare in Phases: Even if you haven't done any school shopping until now, you can still divide and conquer within the last few weeks to cut down on stress. Buy school supplies one day and school clothing another day. If you have a college student moving out, pack up a little at a time so that you're not so overwhelmed and so that you're less likely to forget something.
• Get Back into a Routine: Don't wait until the night before school starts back to make your kids go to bed early. Start easing them back into an earlier bed time, especially if they are young. If you have teenagers, cut back on any hanging out on weeknights—even if it's at home or a friend's house—a few weeks in advance. Once they get back into the swing of things, they will have extracurricular activities and homework to occupy their time in the afternoons and evenings. They will no longer be able to ride around or hang out by the pool until dark.
• Plan for the Fall: You probably already have a good idea of what sports, clubs, etc. your children will start in the fall. Even sports that practice throughout the year seem to pick up the pace when school starts. Once you get practice and game or performance schedules for the semester go ahead and plan out what the week will look like. This will allow you to know who's going where when and figure out any carpools or scheduling conflicts. The first week of school is hectic enough even with a plan, so you'll be glad you had one.
• Enjoy Time Together: Finally, make sure you enjoy simply being together. While everyone may have different ideas of relaxing or some kids may go on different vacations or to different camps, it's good to take time to be together. Even if you all watch movies together one night or just have a picnic in the park, time as a family before life gets crazy again will bring you all closer.
Kaci Lane Hindman lives in Northport, AL, is married to Blake, and is the mother of Lane and Blakely. She works as a writer, editor, graphic designer, Improv actress and stand-up comedienne, and blogs at kacilane.com.
---
---