Beginning The Homeschool Journey

Jul 23, 2016 12:53PM, Published by Kitty, Categories: Teens & Tweens, In Print, Family
---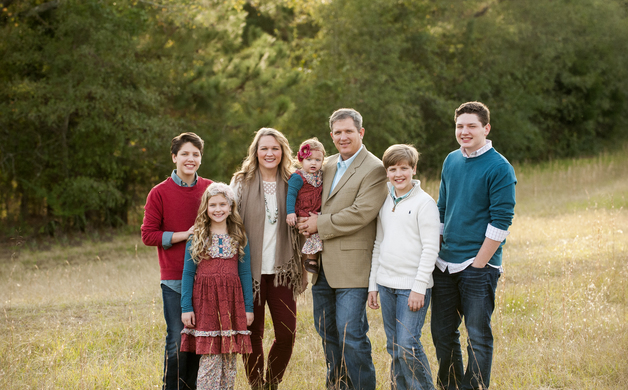 ---
I had a brief chat last week with a friend who is about to begin homeschooling her children in the fall. She has lots of questions, of course. It's a lot of information at once.  Learning the legalities, finding a cover school, shopping for curriculum… she's pretty overwhelmed right now.  During the conversation, tears welled up in her eyes a time or two as we discussed the process of beginning, the benefits of her family's decision, and the options that exist. I remember those same feelings well. But the greatest feeling I remembering having was fear. I was afraid of what people would think. I was afraid of failing… afraid of failing myself and failing my children in their education. I was afraid of choosing the wrong curriculum. I was afraid I wouldn't know all the educated techniques that their then public school teachers did.  I was afraid that maybe I was wrong, and God wasn't leading our family in the direction of homeschooling.  2 Timothy 1:7 says that God has not given us the spirit of fear, but of power, love, and a sound mind. With that power, love, and sound mind, I pushed on, discovering the blessings that God had in store for our little home school. Today, I'd like to encourage those of you considering homeschooling, or maybe just beginning to homeschool, or even in the midst of homeschooling. YOU CAN DO THIS!
Such a time as this
Just like Esther, we have all been created for a time and purpose. You have been perfectly designed and created by God to be the mother your children need. We were not created and placed randomly in His Kingdom. Often in the midst of motherhood, we forget that we have exactly the strengths and skills necessary to perform God's desires for His Kingdom. Don't let fear tell you that you are incapable of God's design! When we become parents, most of us are not fearful that we won't be able to feed our infant, or meet his or her daily needs. We aren't afraid that we might not be able to teach our child to speak, walk, run, or jump. We dive right in, parenting in ways that come natural to us, and our children soak in all we have to offer. We teach them physical skills of crawling and walking. We speak and read to them, sharing our language. We pour our love into them, teaching them compassion and kindness. There isn't something that happens at 5 years old that stops this process. Your children can continue to learn new things from your instruction, like reading, math, and science.  God didn't leave out the parenting skills required to teach your children!  From the beginning of our homeschooling journey, I've been worried about math. It's not a strength of mine and I've prayed that God would fill that gap. My kids just got back their SAT scores and you wouldn't believe what their highest scores were in… yep, math!!!  I'm thankful that I didn't let that fear make me miss out on the blessing of teaching them. 
Don't compare yourself
Am I doing it right?  Am I doing it like other homeschooling mothers do?  Am I teaching them the same thing that they would be learning in public education this year?  I pondered these things often in the beginning. Just like God created you specifically and uniquely for His Purpose, so did He create your children. There is no one like you, and there are no other children like them. There is no one better to guide them towards God's Purpose for them than you. There is no one who wants better for them than you.  I tell everyone that I have learned so much about my kids since I've been homeschooling them. Yes, that might just be a side effect of being with them 24/7, but it's also because I'm being with them in different aspects of their lives. I've learned which kid to push and encourage, and I've learned which kid to just lay off of, and they'll get it. I've learned when they need more of me and when they need less of me. I have also learned that each of them need different things from me.  When they were infants, I didn't just push each newborn into the same mold. I might have tried a technique that worked with an older sibling, but quickly moved on to something that worked for that child individually. This will come naturally to you as their teacher, as well.  Comparing yourself and your children with others will frequently lead to insecurity. It can wear you down and steer your focus in the wrong direction. There's always going to be someone doing it differently, doing it better, or seemingly doing it worse than you.   "Each one should test his own actions. Then he can take pride in himself, without comparing himself to somebody else." – Galatians 6:4
Surround yourself with support
Whether it be your spouse, a family member, a friend, or other homeschooling parents, you need someone to have your back. I think about my kids whenever they are performing something, whether it be a song in a choral production, a part in a play, or a solo part in a talent competition. They take the stage and then their eyes scan the audience, looking for my face…breaking into a smile when locking eyes with mine. In all the crowd, their father and I are the two people they look to for support. To watch and listen intently to their performance and clap the loudest at the end. In a room of a hundred people, we are the ones that matter. As a homeschooling parent, you will need someone in your corner. You need someone in the audience that is there for you. Someone who believes in you and encourages you. It may be a whole structured group of other parents, or it may be just one person.  Confide in them and let them know how much their support means. Reach out to them for strength and guidance. My husband and my parents frequently compliment me and tell me that they are proud and that I'm doing a good job teaching their children and grandchildren.   I've met other homeschooling moms that I reach out to when I'm doubting or am just tired. I couldn't do this without them!  "Two are better than one, because they have a good reward for their labor. For if they fall, one will lift up his companion. But woe to him who is alone when he falls, for he has no one to help him up. Again, if two lie down together, they will keep warm; but how can one be warm alone? Though one may be overpowered by another, two can withstand him. And a threefold cord is not quickly broken." — Ecclesiastes 4:9-12
I plan on catching up with my friend soon, but I do hope she reads this. I pray that she and all the other new homeschooling mothers out there feel encouraged and capable of the task before them. Not only do I have faith in you, your Creator and Maker, the One who has called you here for this time and purpose, has faith in you!! You can do this!  "For we are his workmanship, created in Christ Jesus for good works, which God prepared beforehand, that we should walk in them."--- Ephesians 2:10
 About the Author:  Terra Kittrell is a stay-at-home and homeschooling mother of Kaleb, 15, Chandler, 13, Ty, 12, Ramsi Kate, 9, and Oaklee, 1.  She and her husband, LaTrelle, live in the Samantha community and are members of Church of the Highlands.  You can email her at tjk627@gmail.com.
---
---