West Alabama Pediatrics Introduces Mommy and Me Lactation Services

Sep 08, 2016 06:55AM, Published by Kitty, Categories: Health+Wellness, In Print, Family, Community
---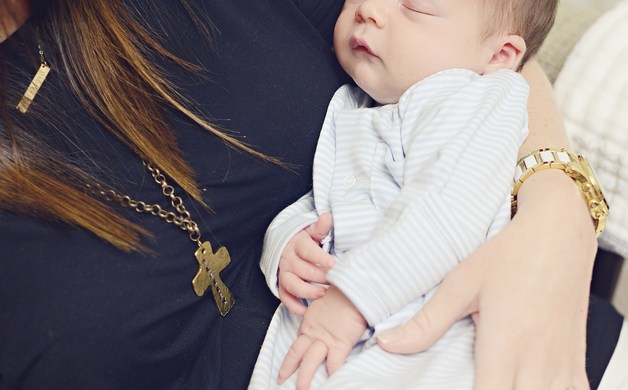 ---
In June 2016, Dr. Bruce Petitt, senior physician of West Alabama Pediatrics opened Mommy & Me Lactation Services.  Dr. Petitt's vision of offering lactation services within his practice became a reality when International Board Certified Lactation Consultant (IBCLC), Jerri Carlisle joined his practice.  Jerri brings a wealth of knowledge and experience to Mommy & Me as she has helped numerous breastfeeding moms over the past 20 years.
 "The mission of Mommy & Me is to help each mother reach her breastfeeding goals.  In my pediatric practice, I was aware of my patients that were thriving and off to a great start, but also those who were trying mightily but had difficulties that were "turned around" by skilled lactation advice.  I believe that Jerri Carlisle has a great ability in teaching new mothers and infant successful feedings.  We are giving the support and service that will benefit the entire family", says Dr. Bruce Petitt.
 Why breastfeed?
A mother's milk is uniquely made for her baby.  The body's process of making milk occurs naturally, but breastfeeding is a learned skill.  Whether directly breastfeeding or pumping, a mother can choose to provide her infant with the best nutrition possible.  Many international and professional organizations have promoted breastfeeding benefits to babies, mothers, and families.  The WHO (World Health Organization, 2015) "actively promotes breastfeeding as the best source of nourishment for infants and young children."  A mother can impact the future health of her child through breastfeeding.  HealthyChildren.org and The AAP (American Academy of Pediatrics, 2011), states that "breast milk provides all the protein, sugar, and fat your baby needs to be healthy, and it also contains many substances that benefit your baby's immune system, including antibodies, immune factors, enzymes, and white blood cells. These substances protect your baby against a wide variety of diseases and infections that is unmatched by formula." This can protect your baby while breastfeeding and long after.  Breastfeeding has also been shown to reduce an infant's risk of ear infections, constipation, allergies, respiratory illnesses, sudden infant death syndrome (SIDS), childhood cancers, diabetes and obesity.  Likewise, a breastfeeding mother has many benefits, including reducing postpartum bleeding, reduction in breast and ovarian cancer, diabetes, osteoporosis, heart disease, and depression.  Breastfeeding will also provide a cost savings for the family during the first year of life and help mom to return to her pre-pregnancy weight. With support, all of these benefits are obtainable and could change the health of families for generations to come.
 When is the best time to meet our lactation consultant?
We have found great benefits in meeting families prenatally. One-on-one assessment and teaching with our lactation consultant before baby arrives can help a mother develop healthy expectations. The first hour after delivery is considered the "golden hour."  During this time, skin-to-skin between mother and baby will warm the infant to the perfect temperature and promote bonding and nursing.  Breastfeeding or expressing colostrum (early milk) soon after delivery is a key element to breast milk production and achieving an adequate milk supply. Instruction by our Lactation Consultant on how to obtain a comfortable latch will guide a new mother toward success.  Some mothers may choose to pump and although pumping may require more work and dedication, the ultimate goal is the same, to provide breastmilk for your baby.  The important thing to remember is that any amount of breast milk a baby receives is a precious gift that only a mother can provide.
What you can expect from our lactation services after delivery:
As a team, we will see mom and baby soon after being discharged from the hospital. Our lactation consultant will weigh the newborn and observe and help mom with a feeding. One of our pediatricians will perform the baby's exam, review his/her weight and evaluate for hyperbilirubinemia (jaundice).  Together we will make an individualized breastfeeding plan for mom and baby. Continued visits with our lactation consultant will offer support until feedings are going well and weight gain is optimal.  Even after nursing is well established, our lactation consultant will help mom with new challenges, such as growth spurts, changes in baby's stools, mastitis or breast infections, maternal medications, when mom is preparing to return to work, or with pumping, storing, or weaning questions.
Our goal at Mommy & Me is to ensure that babies can reach their full potential in growth, development, intellectual ability and health.
 For more information, call 205-752-PEDS(7337) or visit www.westalabamapeds.com. 
---
---