Sustain International

Sep 09, 2016 05:19PM, Published by Kitty, Categories: In Print, Travel, Family, Community
---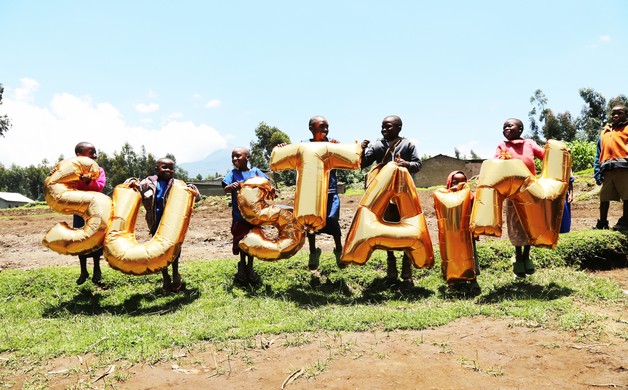 ---
---
By Ariel Reynolds
Growing up a pastor's daughter in Tuscaloosa, Ala., my world was filled with Saturday football games and Sunday morning sermons for as long as I can remember. Although it was easy to fall into a routine, my heart always ached for more. At 10 years old, my dad took me on my first mission trip to Cristobal Colon, Mexico, and I fell in love with this little place. I immediately noticed that the children were children just like me. I noticed that the pastor prayed fervently for his church like my dad prays for his church body in Tuscaloosa.  I knew, even at 10 years old, that although parts of the world may be different than the world I was used to, they are just that – different. Cultures aren't weird or wrong, but they are made the way God designed His people and this world.

 As I grew up, my "career" goals would change often as most children do, but my love for people around the world never faded. I went through a phase of wanting to be an Olympic gymnast then the next WNBA star. I have a love for Public Relations and studied PR in college. Through all of my different ideas and pursuits, I always came back to wanting to make a difference in the world. I wanted a life spent with people around the world. So that's what I did. I spent weeks living in a tee-pee to work with orphans in Romania, shared meals of borscht in Ukraine, played with deaf and blind students in Uganda, and danced through villages in India. I discovered quickly that the best way for me to make a difference in the world was to love people and love their cultures.
In March of 2016, I spent time in Rwanda, Africa hoping I would find pilot projects for something I had been secretly working on for months. Imagine a blonde, twenty-three-year-old stepping off the plane in Kigali to meet two Rwandans that she would then stay with for the week. Yes, I know how terribly wrong this could have gone, but it didn't. I met the right people, loved that week immensely, and my vision for working long-term in developing communities was made possible.  
Returning from that trip, I founded and officially launched Sustain International, a nonprofit that empowers the vulnerable with the support and resources needed to live a thriving, healthy life. We partner with indigenous churches to mobilize the abilities and resources already present in the community. We focus on changing the view and perception of the vulnerable by valuing empowerment, never guilt. Our holistic model meets the community's needs where they are and ultimately reduces dependence on foreign aid.
So what does all of this really mean?
Let's break it down with an example. Imagine a village in East Africa that needs mosquito nets to keep everyone safe from malaria. A well-meaning organization raises funds and buys hundreds of mosquito nets, ships them across the ocean, and goes on their way.
How do these good intentions go wrong?
Unfortunately, once that organization goes on their way, they don't realize that they have now put an indigenous net-maker out of business so he can no longer provide for his family. A few years from now, the nets need to be replaced and there is no net-maker and the locals still don't have the funds to buy new nets for their families.
So what's a better option?
Instead, let's work with indigenous people to create jobs, sustain their profits, and ultimately work with them to buy nets from workers in-country.
This solution is the heartbeat of Sustain International. We're on a mission to redefine the way charity works in developing areas. Whether it's farming equipment, creating jobs, training, or providing clean water, Sustain International is committed to transforming lives and seeing those lives transform communities.
Join us on this adventure!
Facebook: Sustain International
Instagram and Twitter: @sustainintl 
---
---