Hear Me Out: Because Every Teen Deserves A Voice

Sep 26, 2016 06:21PM, Published by Kitty, Categories: Teens & Tweens, In Print
---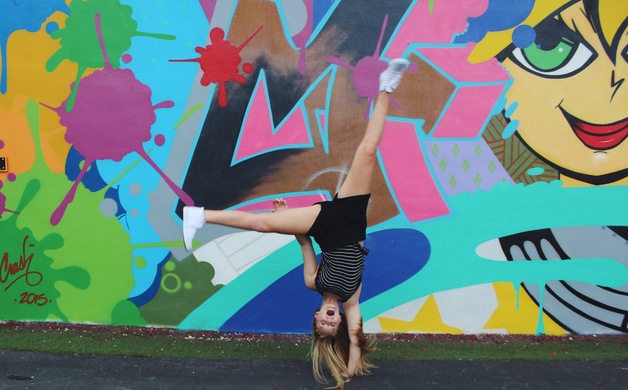 ---
YOUTH
 By Farris Turner
To say I'm passionate about this topic is an understatement. 'Obsessed' might be a little more accurate. I'm in high school, and if you are too, I'm sure you've heard many things (good and bad) about 'our generation'. Our generation is known for a lot of things, but I think one of the most recognized, is our tendency to spend lots of time on the internet. Between Instagram, Netflix and Snapchat, wifi is one of our top priorities. We are almost EXPECTED to come home from school and watch 5 hours of Netflix, while scrolling through Pinterest and snap chatting our friends. It's NORMAL for us to binge watch all 10 seasons of Friends in a week. (I just watched 2 seasons of Pretty Little Liars in a week. Oops.) And while these unproductive past times are great for relaxing after exams, on a daily basis, I think the standards should be a little higher. Some of us are itching to do world-changing things with our time, but what can we do? It roots back to what I said before: we are EXPECTED to be watching Netflix. We have to seek out ways to find a voice, to take a stand and to do something that matters.
Not only are we known for wasting time on the internet, but teenagers are often stereotyped as 'dramatic'. You know what I think? I don't think we're dramatic. I think we're passionate. There is something inside all of us that drives us harder than others. Does your heart ache when you hear about kids in foster care? How about when you hear about kids who have never been exposed to the arts? Does it make you angry when kids are bullied for their sexuality? But I often say, "What I'm passionate about is too big. There's nothing I can do." Again, that 'standard' for teens gets in the way. Because adults don't expect us to do anything about these big problems, we often have to ask for opportunities. We have to seek them out. And sometimes I feel like I'm not passionate about anything. That could not be farther from the truth. We all have something that rubs us the wrong way. God places passions inside of us for a reason. If you know what it is now, perhaps you aren't supposed to 'wait until you're an adult'.
Would you like to know what I'm passionate about? I'm passionate about kids in other countries who don't have a loving home. Orphans and kids in foster care make my heart heavy, and loving on them made me the happiest I've ever been. (I had the opportunity to do an internship in an orphanage in Honduras for the month of July, so be sure to check out my blog to read more about that!) I'm also passionate about the fact that homosexuality is often viewed as a 'worse' sin than others. Personally, I believe that is very untrue. I think that all sins are equally heart-breaking to God. This passion doesn't make me sad, it makes me angry. But both of my passions wrap around love. And I think there is power in knowing what you are passionate about at a young age. So I am challenging you to search yourself. Regardless of your age, figure out what lights your heart on fire and do something about it. Embrace this generation that God has placed us in, and let's change the world. We have nothing to lose.
"Don't let anyone look down on you because you are young, but set an example for the believers in speech, in conduct, in love, in faith and in purity." 1 Timothy 4:12
Need some ideas? I give my friends all the credit for giving me the idea to 'raise the standard'. They certainly have.
Eva's passion is art. "I guess I'm passionate about art because it's my way to show people my perspective without even talking to them."

Margaret is passionate about pouring into younger people. She was a counselor at Riverview Camp for Girls this summer. "Passionate is an understatement. I like to think of it like passing on the torch to the next generation. We aren't kids anymore. Not everything we do is cute and adorable. But who was there when we were kids? The older ones. A few in particular: Erin and Kelsey. They shaped me into who I am today. They showed me love and support as a kid. I was always included with the big kids. I say in the laps of those girls (now women). That made an impact on me. What I want to do now that I'm an "older girl" is give back what those girls gave me. Love. Compassion. Friendship. Support. And teach them the love of God. That's what I got to do this month and a half. I got to teach my love of theatre and the love God has for us. It was truly amazing. So yes. You could say I'm passionate :)".
Carrye Ann is passionate about cheering on the ACA Patriots. "Cheerleading is not about just shaking pom poms and yelling for sweaty boys. It's about leadership, teamwork, spirit and lifelong friendships."
Cole is passionate about being on stage, and now he teaches tap lessons. "Tap has always been one of those things that comes naturally. Because of that, I strive for perfection in each of my students. Sometimes it's easy to get caught up in reaching "perfection" but I've come to realize that's not what matters. Seeing people go above and beyond in lessons as they work to achieve something new is so meaningful to me. Their motivation to keep trying even if they first fail wouldn't be there without a sense of passion as well. So I guess my passion for teaching tap only exists because my students are right there with me."
Farris Turner is a high schooler who was raised in Tuscaloosa, Alabama. Her family recently moved to Fort Lauderdale, Florida, and in an attempt to stay connected, some of her friends encouraged her to start a blog. She is extremely passionate about the effectiveness of youth, and their right to have a valued voice in society. If you would like to comment on this column or suggest future topics, you can find her on Instagram (@farristurner), Twitter (@farristurner04) or find her blog on Wordpress (https://farrisanne.wordpress.com/)
---
---