The Difference Between Homeschooling and Traditional Schooling Parents

Oct 04, 2016 01:55PM, Published by Kitty, Categories: Teens & Tweens, In Print, Family
---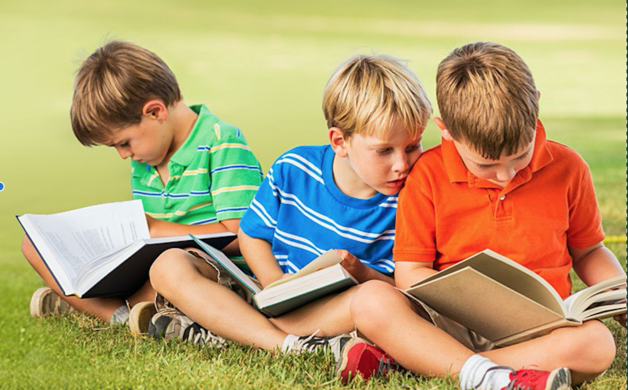 ---
By Terra Kittrell
I knew I'd get your attention with that title.  A few of you might have even felt angered imagining what might be in the contents of this article.  Am I planning on belittling parents who don't choose to homeschool their children?  Absolutely not. The difference between homeschooling parents and traditional school (public or private) parents is… nothing at all.
I've been both.  I've been the parent who struggled to work and shuffle a job, kids, and a home. I've been a stay at home mom that sent her children to public school, and now I'm currently a homeschooling mom.  During all of these seasons, my love for my children hasn't changed. They were… and still are… the single best thing I've ever accomplished in my entire life. People who have chosen a traditional institution for their children's education don't value them any less than those who choose a home based education. Every one of us, from the time we laid eyes on that squished up, bawling little face of our newborn, have wanted the very best for them.  We've worried over illnesses, milestones, and futures.  In every single decision we have made, we have chosen the path that we felt best for our little loved ones… in that moment, in that day, in that season. Enough of the mommy wars… we ALL want what is best and brightest for their future.
Homeschooling and traditional schooling parents both have varying schedules, careers, degrees, lives, etc. While I agree that the vast majority of my homeschool co-teachers stay home with their children daily and do not work outside the home, there are many that do. They work weekends, evenings, and shift work.  Some work full time and others only part time.  In some families, mothers, fathers, and guardians may split the teaching duties. There are stay at home parents who choose traditional schooling for their children, leaving them the time and ability to be present and involved in all things that go on at their child's school. There are parents that are struggling to make ends meet, pay insurance premiums and other necessities, and wish they could be more involved. I know when I was in this situation, I was thankful that the people who have chosen education as a profession were there to meet my children's needs when I could not. I'm sure these parents feel the same. We are ALL busy, and we are doing small parts to make this big 'ole Earth go 'round.
Both homeschooling and traditional schooling parents are and can be involved in the educational process. In homeschooling, the involvement can vary. Some parent-teachers like to choose each piece of curriculum, study it, teach it, grade it, etc.  Complete involvement.  Others might hire tutors, or purchase DVD or online study programs, participate in co-ops, etc. I find that the older my children get, the less involved I am in their actual daily studies. They meet with tutors at co-op, take online courses, and follow syllabi for curriculum that is written to them with little parental involvement. Homeschooling moms of older children will say they miss the younger grades of read alouds, crafts, and field trips. When my kids were in public school, I was also very much involved in their education. Public/private school teachers and parents know that for your child to be successful, they must have attentive and present parents who are committed to their child's education. There was about as much "homeworking" as we do "homeschooling." Students with absent parents, those that never check a homework folder or agenda, that never remove notes sent home in a backpack, that never even meet their child's teacher or study in the evening with them, struggle academically to stay up with their peers of involved parents.  We ALL are hands-on and actively participating in the educational process.
Traditional schooling and homeschooling parents will both produce successful, confident students who in turn become productive adults. In my home, in this season, homeschooling is what is best for us. I have homeschooling friends who have put their children in traditional educational systems and said, "This is what is best for our family right now."  I have several friends who homeschool one or more child(ren), and send one or more child(ren) to public/private school.  These are examples of child-led parenting, evaluating each child and determining the best resources for each individual. Isn't this what we are all doing?  It's not really about us, after all, but the brilliant minds and tender souls that God has entrusted us to shape, form, and mold (Ephesians 6:4, Proverbs 22:6.)
We are all taking different routes because we are raising different children. I'm so glad God created us all unique! When I pray about the precious mates that God has planned for my sons and daughters, I do not pray that they are being homeschooled or sent to school.  I do not pray that their mothers stay home with them and do not work. I pray that they are being raised by loving parents, in a stable home, and in an environment that nourishes them for God's Kingdom. I'm praying, too, for all the students in traditional schools in Tuscaloosa and the surrounding areas and their parents. Would you pray for us as homeschoolers?  God has big plans for us ALL!
"Let us therefore make every effort to do what leads to peace and to mutual edification."
 Romans 14:19
About the Author:  Terra Kittrell is a stay-at-home and homeschooling mother of Kaleb, 16, Chandler, 14, Ty, 13, Ramsi Kate, 9, and Oaklee, 2.  She and her husband, LaTrelle, live in the Samantha community and are members of Church of the Highlands.  You can email her at tjk627@gmail.com.
---
---