Color Like A Kindergartner

Jan 10, 2017 10:03AM, Published by Kitty, Categories: Teens & Tweens, In Print, Today
---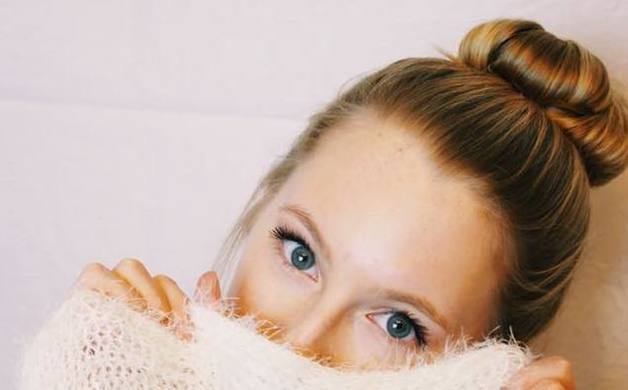 ---
By Farris Turner
A week ago at Bible study, we had the annual lesson on "spiritual gifts" and the "talents God equips you with". This seems like it should be an empowering and encouraging lesson, but for people like me, it is exactly the opposite. By the closing prayer, I am usually racked with anxiety and stress.
We were given a few minutes to write down three strengths & three weaknesses that had been given to us by God. I thought that this sounded like an impossible task, but apparently not everyone thought so, as I was the only one to have only one thing on my list when the time expired.
I was the only one around me who was struggling. Everyone else on my couch was writing so fast that I was tempted to believe they were solving first grade math problems. The girl sitting next to me even leaned over and said, "This is easy, what's taking so long?"
Yeah, Farris, What is taking so long? Why is self-evaluation so difficult for you?
After thinking about this long and hard over the past few days, I have arrived at the conclusion that I believe is best illustrated with an analogy:
If you want a kindergartener to draw a picture of an airplane on their paper, you tell them to draw the plane BEFORE you hand them the crayon. Why? Because, if you hand them the crayon FIRST, they will begin scribbling whatever their wonderfully creative minds can imagine, and tune out any of your attempts to give them instructions.
I believe that's the reason I don't know what God has equipped me with.
I am the kindergartner, and God is the ever-patient teacher who knows His students better than we know ourselves. He knows that if He tells me exactly what He has equipped me with, I will make assumptions & take off running in the wrong direction – the direction I THINK God wants me to go in. 
He's withholding the crayon, because I haven't been told what to draw.
For me, and any personality type similar to mine, having a plan is of upmost importance. If you can figure out what gifts you have, then you should be able to figure out what your purpose is, right? If you have the crayons, you can look at the colors and guess what picture God wants, right?
Wrong.
God's plans are so much more incredible than anything I could ever imagine. I could write down all of my dreams and desires, and God could easily replace them all with something better. However, saying that God's plans are better and believing it are two very different things. And believing it is harder when the world is telling you that 'chasing your dreams' is the only way to give your life a purpose. You can't walk ten feet in Target without seeing a pillow that says 'Dream' or a wall decal that says 'Follow Your Heart.'
And this just brings us back to the frustration of square one, because how do we know if our dreams are a part of God's will? How can we be sure that the desires of our heart will make God proud? How do we know our calling? If we're honest, that's the question we are all asking, right?
Well, this is where we throw our hands up in the air, and decide to be content in what we know. We have to accept that we are not God (with a sigh of relief) and start coloring in the picture. Like we were taught in kindergarten, listen before you speak. Receive instructions before you color. Hear God's call before you start running. Right now, I have absolutely no idea what picture I'm drawing, but I'm perfectly fine with that.
"For as the heavens are higher than the earth, so are my ways higher than your ways, and my thoughts than your thoughts." Isaiah 55:9
---
---