The Heart of Homeschooling

Feb 20, 2017 12:48PM, Published by Kitty, Categories: In Print, Family, Today
---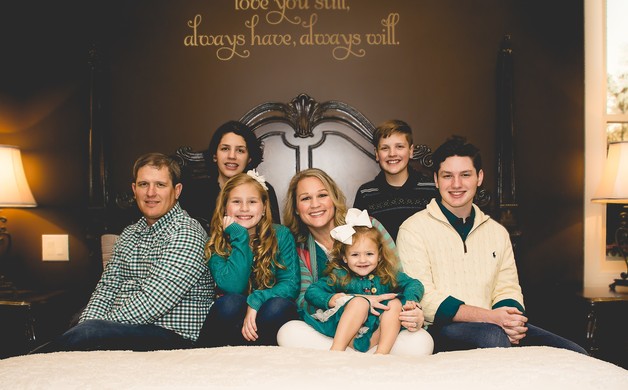 ---
The Heart of Homeschooling 
"Remember not the former things, nor consider the things of old. Behold, I am doing a new thing; now it springs forth, do you not perceive it? I will make a way in the wilderness and rivers in the desert."

Isaiah 43:18-19
 The turn of a new year brings about a feeling of hopefulness. As we come out of a busy, but glorious, season of celebrating the birth of our Savior, we can begin to look forward to a time of renewal, regrouping, and reevaluating. The New Year can also bring forth a sense of dread. The fall semester maybe wasn't going so well, you were so thankful for Christmas break, and now it's back to the grind?  Here's some ideas to make the best of the changing season and upcoming spring semester:
Pray First:
Our church, Church of the Highlands, holds two seasons collective prayer. The first 21 Days of Prayer is held in January and the second is in August.  Both are big seasons of change in our lives… a new calendar year and a new school year. 
"Praying at all times in the Spirit, with all prayer and supplication. To that end keep alert with all perseverance, making supplication for all the saints"
Ephesians 6:18
Reevaluate your schedule, curriculum, homeschooling needs:
If you are anything like me, you start off with some pretty grandiose homeschooling plans. I begin with covering all the basic subjects, then add a little enrichment here and there. "Oooo… those poetry workbooks look great! They will supplement our language arts curriculum so nicely!" (Clicks 'Add to Cart.') "Ohhh… and these science experiments/art projects/geography games/flash cards/Hot Dots/read-alouds will all round out our curriculum plans." (Clicks 'Add to Cart.) All the stuff arrives and I've got it all organized and easily accessible in the school room, along with a planner for each child and where everything fits in the day. Fast forward to November, and it's not uncommon to hear me say, "No, we aren't doing any of that fun enrichment stuff. It's noon and you are still on the first subject of the day." Or maybe that new math program that looked so fabulous wasn't all it summed up to be. Your student is frustrated and so are you. The New Year is an excellent time to change things up! Ditch that math curriculum! Reorganize your schedule so that things actually fit and are manageable. On the flip side, if your plan is always organized and methodically kept, try to loosen up a bit. Say YES when your kids say it's beautiful outside and they'd love to go to the park. Plan a field trip. Curl up on the couch with a read-aloud. I love this quote from Jamie Martin of the Simple Homeschool Mom, "I'll do my best to remember that productivity is not the be all and end all to my days. Getting Things Done may make for a good book title, but it doesn't necessarily make for a good life."
"Let us test and examine our ways, and return to the Lord!"
Lamentations 3:40
Student Resolutions:
Encourage your kids to make their own goals. Suggest that they really concentrate on tackling that skill they've been struggling with. Or… that they lay that struggle aside and focus on a less stressful, more confidence-building task. Have your kids come up with a community service project or other way they can give of themselves and their talents. Consider joining a homeschooling group or co-op. There might be spots open in that group you tried to join in the fall. Give the director or organizer a call! Ask your students if they would like to sign up for a spring sport… such as softball or baseball. Maybe they could commit to learning something new in their free time… such as sign language, knitting, or typing. (FYI… I got my kids a typing CD-ROM program, and they ask to do it extra on top of their assignments! There's a Disney themed one that they particularly like.) Sign up for a pen pal. (There are safe programs online, such as writing to military children overseas.) Sit down and take a moment to ask each child how they feel their school year is going and what things are going well and what areas need attention. It's important that they know they are respected in decision making processes, and it is a good idea to start promoting self-assessment skills that will be valuable to them in the high school and college years.
The heart of man plans his way, but the Lord establishes his steps.
Proverbs 16:9
Overall, I'm pretty pleased at how our school year is coming, but I know there are things we could improve on. Here's a short list of 2017 resolutions for Kittrell Academy:
1.     I'm going to stay current on grading things. Or at least try. "Current" is also a very subjective word.
2.     I'm going to let the kids have more free time to explore creative activities. This may sometimes mean skipping math or science a day, and I'm going to be OK with that.
3.     We will attempt to identify how and prevent reoccurrence of permanent marker events with the resident toddler. She somehow daily gets the darn things and writes on herself and other objects.
4.     I want to praise my children more often for their successes instead of chastise them for failures.
5.     We will start small… but we will attempt to get dressed at least 50% of the school week.
6.     Most of all, I want to be more grateful for this crazy, little life I live, relax, and enjoy these precious gifts of life that God has given me.
About the Author:  Terra Kittrell is a stay-at-home and homeschooling mother of Kaleb, 17, Chandler, 15, Ty, 13, Ramsi Kate, 9, and Oaklee, 2.  She and her husband, LaTrelle, live in the Samantha community and are members of Church of the Highlands.  You can email her at tjk627@gmail.com.
---
---