Why Your Teen Should Be a Part of the UA Early College Program

May 10, 2017 06:18PM, Published by Kitty, Categories: Teens & Tweens, In Print, Community
---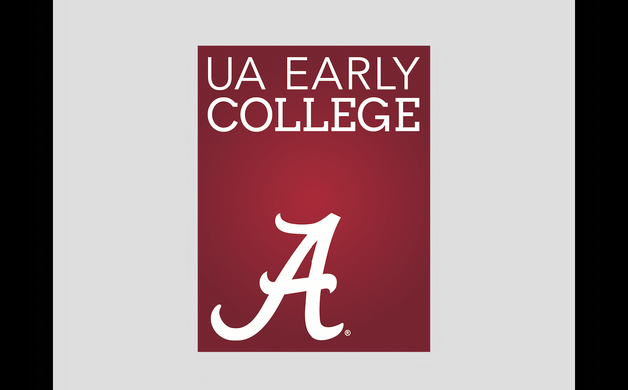 ---
Why Your Teen Should Be a Part of the UA Early College Program
By Hannah Sellers
     As a high school student, I personally know what it is like to worry about college. Students often think, "am I really ready to take college-level courses?", or, "will going to school on a large campus be overwhelming and stressful?". Thankfully, with the University of Alabama's Early College program, students have the opportunity to experience a college setting while still in high school. Taking college classes early has major benefits such as: Building confidence, getting ahead, and even receiving partial tuition scholarships!
     The UA Early College program is available to students in 10th through 12th grade, with a 3.00 GPA or higher. Through UA Early College, your student will have the opportunity to receive up to 30 hours of college credit. That is almost an entire year's worth of college credit! Students who are accepted into UA Early College have the ability to take classes online, commute to campus, or participate in the Summer on Campus (SOC) program. Students may also have the option to receive both high school and college credit (dual credit) while taking specific college courses. To find out which courses are available for dual credit, visit uaearlycollege.ua.edu, or inquire with the school's administration. Some dual credit courses that I took were: English 101, English 102, and Computer Science. I really enjoyed taking these classes through UA Early College, and taking advantage of the dual credit opportunities also allowed me to graduate early.  In addition, if your student is not sure if The University of Alabama is their first college choice, the credit earned through UA Early College can easily be transferred to most major colleges and universities nationwide.
     As a homeschooled student, UA Early College has become a significant part of my education. I was able to take advantage of on-campus classes, so that I could have the experience of an authentic classroom setting. Also, having a more flexible schedule allowed me to devote more time to my UA Early College course work. Thus, I want to encourage all homeschooled students to consider applying for UA Early College. I have already earned 30 college credits with the University of Alabama, and I began the program as a 10th grade student.
     For students who are not homeschooled, there are many ways to work online classes into their current high school schedule. For example, students can choose flexible online courses that do not take up as much time as one may think, and can be done anywhere that a high speed internet connection is available. The first UA Early College class that students are required to take is the UAEC 200 College Readiness Course. UAEC 200 teaches students how to professionally manage their time, and become more proficient in college-level studies. The course is four weeks long, online, and can be started nearly any month of the year. Students must successfully pass the UAEC 200 course the semester prior to enrolling any other UA Early College Classes. Also, some students who are seniors think that it is too late to start early college. However, they are still eligible for the program for the summer after graduation. If they enroll in the Summer On Campus program or online summer courses, they can earn college credit before their freshman year. In other words, even if the student only takes one or two UA Early College classes, they are still getting a head start and taking part in all of the awesome benefits of UAEC!
     Summer on Campus, it is an opportunity for students to live in a residence hall and take classes at the University of Alabama. Students may choose to stay for Summer I (four weeks in June), Summer II (four weeks in July), or both.  If students live in Tuscaloosa and do not have the need to stay on campus, there is also the option to commute to campus. The students who do live on campus will get the full experience of staying in a residence hall, buying their own groceries, and walking to class. While students are on campus taking classes, they can still have fun by going to the Student REC Center pool and making lifelong friends from all over the United States! This is a great pre-experience for teens who are planning to live on campus full-time and would like to know what it will be like. Your student will leave with the confidence of living on a college campus and knowing that they can handle a college workload. Also, summer is a great time to take two classes since the student does not have other high school course obligations.
     Therefore, if you feel that UA Early College is right for your student and would like more information, please visit uaearlycollege.ua.edu. On this website, you will find all of the resources you need to begin the process of applying to UA Early College. Students may apply anytime, however, make note that the next deadlines are June 9th and June 26th. Once the student is admitted, they will begin the UAEC 200 College Readiness Course. Upon successfully passing this introductory class, students will then be eligible to enroll in other University of Alabama courses.
     Overall, UA Early College has been such a blessing to me as a student, and I want to encourage other high schoolers to take the opportunity to get ahead. Like all things, taking extra classes (especially college classes) in high school takes time, effort, and commitment. I ensure you that your student will be so thankful for getting ahead and that their hard work will definitely pay off in the future!
---
---