Heart of Homeschooling

Jun 05, 2017 08:57PM, Published by Kitty, Categories: Teens & Tweens, In Print
---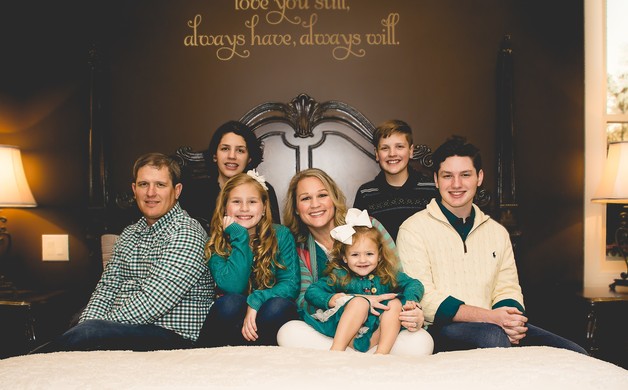 ---
Heart of Homeschooling
I love summer. It's my favorite time of year. I love the carefree days of sleeping in and the lack of a schedule. I love being done with school. My dining room actually becomes a place that we only have dinner in for a few weeks instead of a pile of textbooks, papers, and projects. I love summer so much that my poor kids don't get a "Spring Break" and have to trudge through their work while everyone else is at the beach (in 50 degree weather… I've never understood that.) We work every moment we can so that we can be done by the first of May. I don't want to waste any of those beautiful, sunny May days being stuck "doing school." That's what my kids call it. "Mom, are we doing school tomorrow?" I'm so glad when I can finally tell them that we aren't doing school anymore and we are out for the summer. Summer means sleeping, beaching, swimming, and Summer Snow. I even love the heat. Did I mention that I love summer? I wish it could stay summer forever.
As the 2016-2017 school year ends, I found myself looking ahead to next year's curriculum and plans. Many websites run really good sales in the spring for the upcoming school year. I kind of check off our accomplishments and get a good idea of what's behind us and what we will be doing next fall. You know… if I don't get a certain curriculum completed or I feel like we didn't go the depth I wanted to in a particular subject, there's always next year. That's when the panic struck me. I've only got one more year with my oldest son, Kaleb. I started dragging out checklists and his high school "plan" and realized that there won't be another year to finish up anything we've left off. In the fall of 2017, he becomes a senior in high school. I quickly messaged another homeschooling mom who has successfully graduated a child and ran everything by her. "Ok… this is all that he's taken. These are subjects that we know we want to get in his senior year. What am I missing? Is there anything I have left off that he really needs to have a complete educational resume?" She reassured me that he was just fine, and my plan seemed sufficient and complete to her. Phew… I was worried we would have to "do school" all summer to fit in every piece of knowledge I wanted my child to have. It was nice to know that we were on the right track and I sighed in relief.
"You shall teach them diligently to your children, and shall talk of them when you sit in your house, and when you walk by the way, and when you lie down, and when you rise." Deuteronomy 6:7
Then I thought about the summer. Our last summer. This would be the last summer break of his school career. How did that happen so quickly? Just yesterday, it seems I had his name painted on a sand bucket for our first trip to the beach. Just yesterday, he had a lemonade stand in the front yard all summer to save money for a television for his room. He just got tall enough to ride the big water slides, right? It also seems that, just a moment ago, we started homeschooling. Sixth grade turned into twelfth grade more speedily than I imagined. He's already taking classes at the University of Alabama through the Early College program, so I kind of feel like I shouldn't be so blindsided by these feelings, but thinking about the final summer break ahead did just that. I have enjoyed every single day that I've had the opportunity to be on this homeschooling journey with him. I've loved watching him grow and excel in his studies. I know he is capable and determined, and most of all, I know that he has been prayed over and that God's love for Kaleb is deeper than I can imagine, and my plans for him will only go so far.
                                  Kaleb in Destin 2001
"The heart of man plans his way, but the Lord establishes his steps."
Proverbs 16:9
I'm casting my cares upon the Lord, and praying that I've done all I can, the best I can, to train Kaleb in the way he should go, both educationally and spiritually. I'm excited that he's so focused on the future and his further education. I am proud of him for setting high aspirations for himself, but I still see that little boy in a sunhat with his sand bucket, and I pray that God allows us many opportunities to make more sweet memories in this break before senior year. More than ever before, I wish it would stay summer forever.
"For everything there is a season, and a time for every matter under heaven."
Ecclesiastes 3:1
About the Author:  Terra Kittrell is a stay-at-home and homeschooling mother of Kaleb, 17, Chandler, 15, Ty, 13, Ramsi Kate, 10, and Oaklee, 2.  She and her husband, LaTrelle, live in the Samantha community and are members of Church of the Highlands.  You can email her at tjk627@gmail.com.
---
---