Hear Me Out: Because Every Teen Deserves a Voice... Ambition

Jul 04, 2017 02:51PM, Published by Kitty, Categories: Teens & Tweens, In Print
---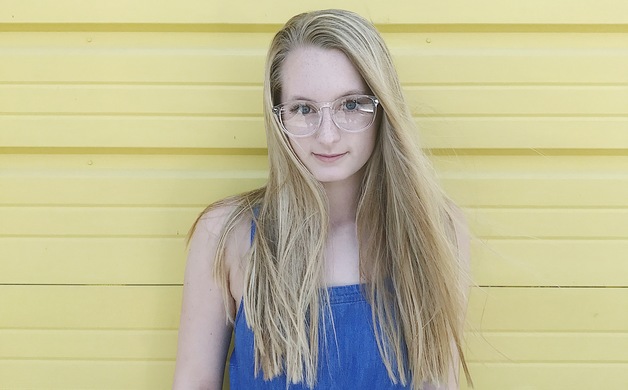 ---
Hello!
Over the past few months, a single word has continued to be in my thoughts: ambition. I have always been described as "ambitious" and "driven," and my immediate reaction is to take these words as a compliment. Being driven means to get things done, right? Being ambitious means you dream big and refuse to let your goals be only dreams, right? But how do we look at ambition when examining our walk with God? Do we have a right to be ambitious? Does ambition make us selfish? Miriam Webster's Dictionary defines ambition as:
an ardent desire for rank, fame or power.
desire to achieve a particular end.
"An ardent desire for rank, fame or power"? That definitely doesn't line up with what God says we should desire.
"Make it your ambition to lead a quiet life and attend to your own business and work with your hands, just as we commanded you..." [1 Thessalonians 4:11]
When God mentions being ambitious, it's usually not in the same way that we discuss being ambitious. We think chasing after big goals or impossible tasks makes us passionate or ambitious. But really, our desires should be geared towards something much more attainable: a quiet life.
But then a scary question comes in: What if my desire is not to lead a quiet life? What if the things I am passionate about and the desires of my heart lead to a lifestyle that holds a very different description?
I know several people who have aspirations that evidently do line up with 1 Thessalonians 4:11. But I know that my (and several of my friend's) goals, are in the other end of the pool. As a Hamilton fan, my thoughts immediately jump to the song "Take A Break," in which Alexander is placing work as a priority over his family. I struggle with this frequently, and I often dwell on Alexander's line:
"They think me Macbeth, ambition is my folly..."
I admire Alexander Hamilton for his driven spirit that pushed him to accomplish incredible things in his lifetime. And I would hardly call Hamilton's life quiet. (Yes, of course I mean before the song, "It's Quiet Uptown.") There are numerous examples of driven people who have inspired change in the world for the better in areas that their hearts were passionate about.
So how can we call ambition a folly? How can we say that ambition is a bad thing, when it has led people to do such remarkable things?
If the question is no longer whether we should have ambition altogether, then our thoughts now turn to this: If we should and do have ambition, how do we make sure our aspirations align with God's aspirations? What if our ambitions are purely selfish? Can we change our goals that we really never chose in the first place?
"Take delight in the Lord, and he will give you the desires of your heart." [Psalm 37:4]
Well that seems to solve our problem, doesn't it? The Lord will place desires in our hearts that please & glorify Him, if we take delight in being close to God.
Ambition is not a folly. Ambition is a blessing, if we allow God to direct our aspirations.
Farris Turner is a high schooler who was raised in Tuscaloosa, Alabama. Her family recently moved to Fort Lauderdale, Florida, and in an attempt to stay connected, some of her friends encouraged her to start a blog. She is extremely passionate about the effectiveness of youth, and their right to have a valued voice in society. If you would like to comment on this column or suggest future topics, you can nd her on Instagram (@farristurner), Twitter (@farristurner04) or nd her blog on Wordpress (https://farrisanne.wordpress.com/). 
---
---