Heart of Homeschooling

Jul 04, 2017 03:16PM, Published by Kitty, Categories: In Print
---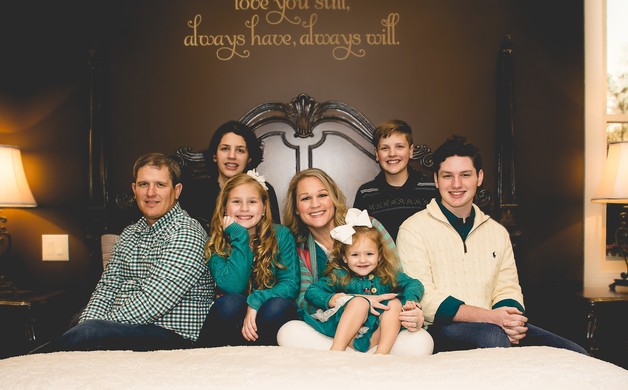 ---
My heart is heavy as I attempt to write this article. I missed the deadline yesterday, but I now know why. I had struggled with what my "Back to School" topic regarding homeschooling would be for this edition, but I couldn't settle on a topic until this afternoon. This article was meant to be written today, Saturday June 17, 2017.
I just left the grieving arms of a dear friend who lost her fifteen year old son this morning. We were pregnant together... my son and her twins were born just two months apart. We went to church together for years and have kept in touch. I heard the news, and although I knew there was nothing I could do or say, I needed to hold her in my arms. As expected, we went through waves of emotions… mourning, praying, bawling, and reminiscing. While everyone was confused and shocked, she rejoiced and spoke with confidence of her son's final destination at the throne of God. She stated he was very sure of his salvation and spoke assuredly of his eternal home in heaven. As I left, I requested what, if anything, could I do in the coming days and her words were, "Hug your babies. You just never know."
The last couple of weeks I have spent looking at curriculum for next year, trying to make decisions between whether Chemistry or Advanced Biology would be a better fit for my upcoming tenth grader. I've googled and searched through websites for literature and grammar. While much of our curriculum is filled with Biblical references and theology, I have very much been more academically minded than spiritually minded in preparation for next year.
"Like arrows in the hands of a warrior are children born in one's youth." Psalm 127:4
Arrows used by warriors were painstakingly hand carved with detail. Much diligence was spent on crafting the perfect shape to be the most effective for the task at hand. Large arrows were created to place on spearheads or for knife blades. Smaller arrowheads were placed on arrows that penetrated skin more deeply when launched from a bow. Our children are these arrows God spoke of and we are the craftsmen that shape and mold them… each of them unique by the Father for specific plans (Romans 8:28.)
It's easy to get caught up in the academic successes of our children, but God's Word doesn't speak much of high ACT scores, honor societies, or scholarships. While we must not abandon earthly knowledge and wisdom, it is much more important that we equip our children to listen to the call the Lord has for them… to seek His Word, His Will, His Kingdom. Most imperative is that our children ascertain their salvation and have a firm foundation from which their weapon is launched. We cannot save our children-- that is through God and His Grace alone-- but we can create an environment of faith and focus on the cross.
"For I was overjoyed when the brothers came and testified about your devotion to the truth, in which you continue to walk. I have no greater joy that to hear that my children are walking in truth." 3 John 1:3-4
Today, it did not matter whether Chemistry or Advanced Biology came first. Today, it did not matter whether the next ACT score improved. Today, reading levels, grades, curriculum, scholarships, sports, or achievements did not matter. The only decision of any significance was the one to accept Christ and to follow Him. Heaven, not Harvard. I'm so thankful my friend chose to raise her son to seek Him and that she knows she will see him again in Heaven. My prayer is that we will all, as parents and educators, not lose sight of the primary goal God has entrusted us to fulfill.
"I press on toward the goal to win the prize for which God has called me heavenward in Christ Jesus." Philippians 3:14
In loving memory of Joey Harless
April 3, 2002- June 17, 2017
About the Author:  Terra Kittrell is a stay-at-home and homeschooling mother of Kaleb, 17, Chandler, 15, Ty, 13, Ramsi Kate, 10, and Oaklee, 2.  She and her husband, LaTrelle, live in the Samantha community and are members of Church of the Highlands.  You can email her at tjk627@gmail.com.
---
---